Satechi SCH-22 Camera Holder and Mount for DSLR cameras revealed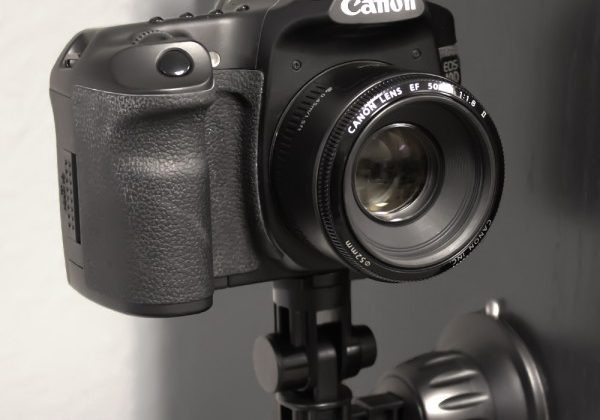 A fine summer's afternoon arrives and you've got a bunch of photos to take right out the front windshield of your car – what do you do? Certainly not hold your camera up with one hand and your steering wheel with the other – that's madness! Instead have a peek at the Satechi camera holder & mount being shown off this week for sale for the first time – it's simple and appears very much to be the solution you may be looking for.
This little beast is able to work with any kind of camera with a 1/4-inch screw hold under it, this including your DSLR cameras, point-and-shoot models, and more! Once you've got the device attached to the stand, you've only to stick the pad to your dash (or wall, or whatever you've got that you want to stick it to,) and plop the stand on top with its suction cup action. The entire stand then holds your camera either straight up and down or in a variety of positions.
This stand has 360 degree turning action, a screw mount so you can keep it attached while you adjust your camera to your specifications, and each movement adjustment is easy to work with, press-to-release buttons set to activate. The SCH-22 costs just $27.99 USD at the Satechi online store and is available now. It comes with a 1 year warranty, is just 4.4 oz in weight, and is newly available this week.