Satechi Premium 4 Port Aluminum USB Hub hands-on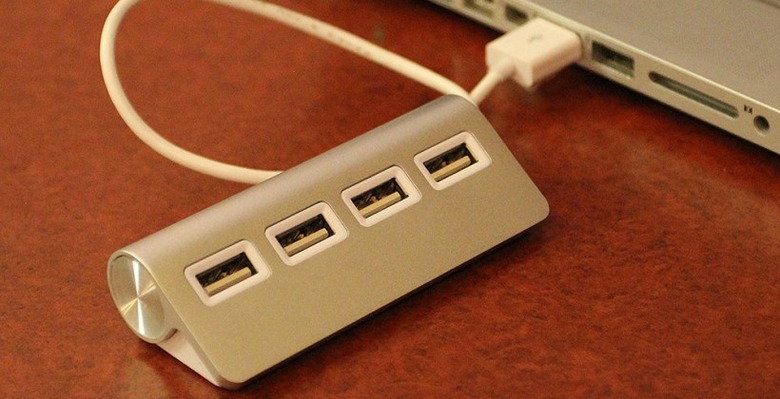 Today we're taking a look at an utterly simple yet near-perfectly designed little accessory made by Satechi for the Apple line of desktop and notebook computers. This is the Satechi Premium 4 Port Aluminum USB Hub, and it does exactly what it says it will do. It's made of aluminum, works with USB 2.0 speeds (no faster, no slower than the USB ports we've already got on our MacBook Pro, and matches the quality and the feel of the MacBook line almost right on point.
It's too easy to pop this device in your backpack, purse, or briefcase as you head to the office, classroom, or tech convention – the cord is short enough not to get in the way and long enough to allow you to place the hub about a foot away from the port that's powering it. The coloration of the aluminum is a tiny bit darker than the Mac's metal mix, but place the device more than an inch from the notebook and you'll never know the difference.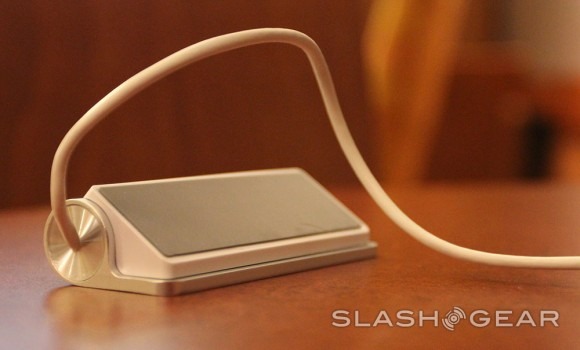 This device is available from the Satechi online store right this second for $24.99 and is certainly worth the cash. Until Apple releases the equivalent, this is as close as you're going to get to this kind of hub with the Apple look and feel on the market anywhere – believe it! Now we just need to wait for the USB 3.0 version for our next-level speed on the go – soon, we hope!