Satechi today announced a new accessory made only for iMacs. Known officially as the Type-C Aluminum Monitor Stand Hub for iMac (which is quite the mouthful), this new product is exactly as described on the tin. With it, you'll be able to lift your iMac up off your desk while gaining easier access to a variety of different ports.
Unexciting in name though it may be, it could certainly wind up being a worthwhile buy for your iMac. If you've got a 2017 iMac, Satechi's stand connects to one of the Thunderbolt 3 ports around the back, though the company also includes a USB Type-A to Type-C adapter so you can use it with older iMac models as well.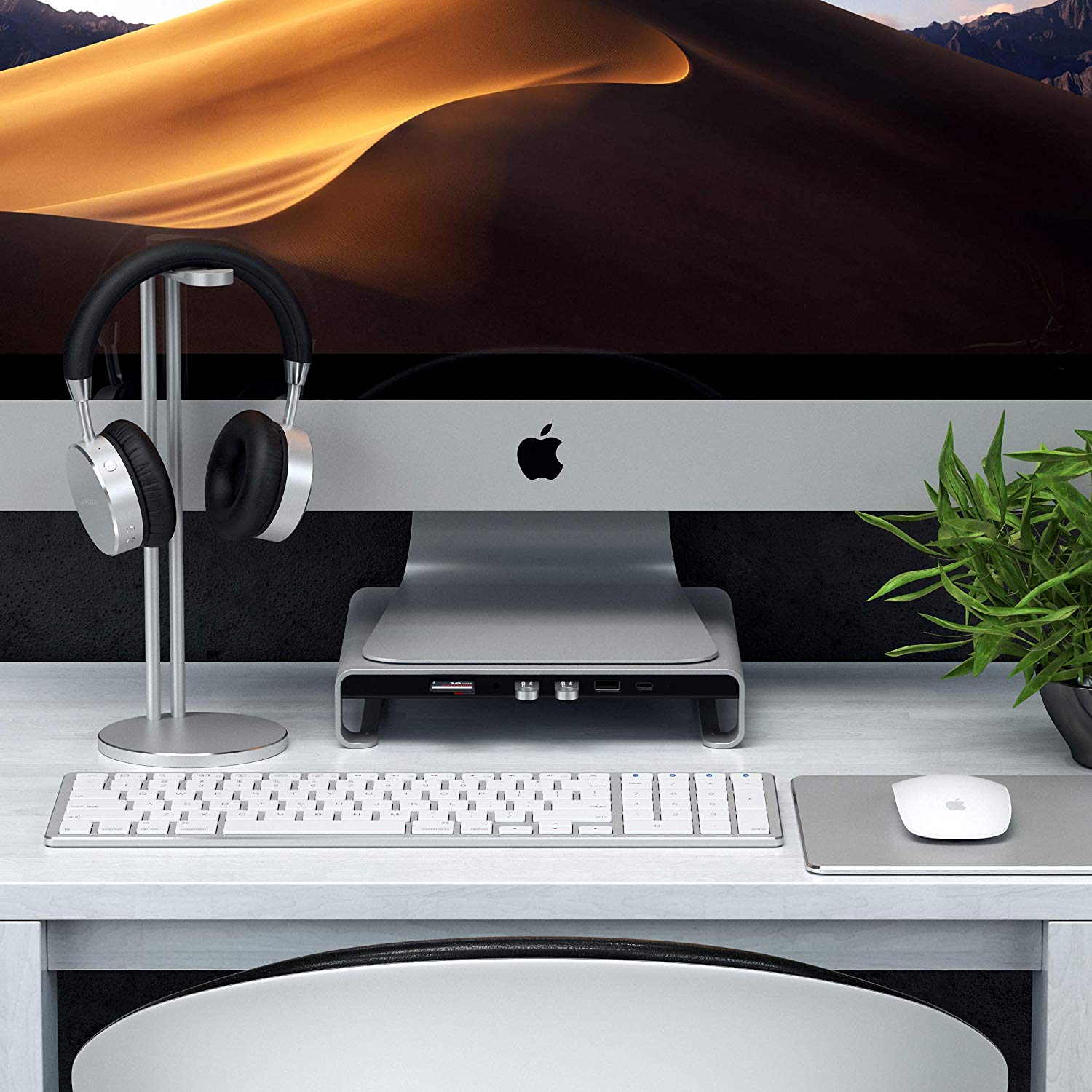 The hub portion of this stand brings a lot of different ports front and center. There's a 5Gbps USB-C data port, three 5Gbps USB 3.0 ports, slots for both SD and microSD cards, and a headphone jack. The only thing it doesn't bring to the front side of your iMac is an ethernet port, but there isn't really need to have that in an easy-to-reach spot.
Satechi also claims that its stand puts the iMac in a more ergonomic position, thereby decreasing neck strain and helping to improve your posture. The ergonomic benefits will obviously vary from user to user, but at the very least, it servess to elevate your iMac's display above whatever clutter may accumulate in front of it.
Like the iMac itself, Satechi's stand comes with something of a premium price: $89.99. The Stand Hub is available in silver or space gray (just like the iMac itself) and is up for sale today on both Satechi's website and Amazon.
Disclosure: SlashGear uses affiliate links, If you click on a link in this article and buy something we'll get a small cut of the sale.