Satarii Launches Kickstarter Campaign For New Swivl Motion-Tracking Docks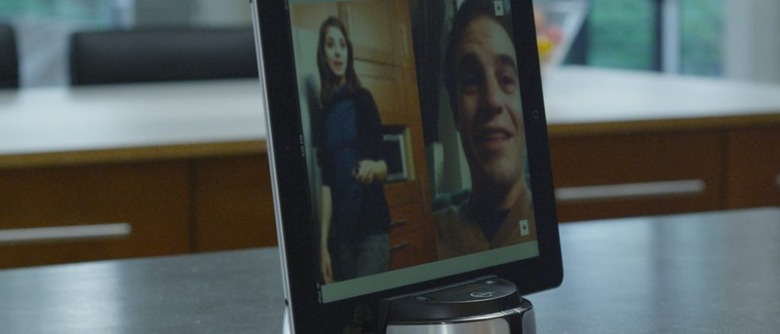 The original Swivl was pretty cool, but it ultimately was still missing a lot of features and good looks. The company is at it again, and they've taken to Kickstarter to fund their second-gen Swivl "multipurpose motion platform". This time around, the company made some huge changes and pretty much made a completely new device compared to its first one.
The new Swivl is completely redesigned from the ground up, and it supports more than just the iPhone this time around. Users will be able to use iPads, DSLR cameras, and Android devices with the new Swivl. The new device looks like a silver/white and black rounded hockey puck, and it has a slit on top to fit a tablet or smartphone, as well as connector to attach a DSLR camera.
There are two different models of the new Swivl: A "Basic White" model and a "Premium Silver" version that has some additional features. These docks can pan 360 degrees, and they're sturdy enough to hold as much as 10 pounds. They also use Bluetooth to pair with devices, and they now use a rechargeable battery rather than requiring AA batteries.
Satarii is also releasing an iOS SDK today for Swivl, while an Android SDK coming later sometime. But while you're waiting for some cool third-party support, the Swivl has an iOS app that allows you to control a DSLR camera sitting on the dock. You can do things like control the camera's shutter over Bluetooth, and rotate the dock to aim it where you want. The Basic White model is selling for $149 ($99 early-bird special), and the Premium Silver edition is priced at $229 ($150 early-bird special). Both are expected to ship in June 2013.