Saroléa Manx7 electric motorcycle is beautifully expensive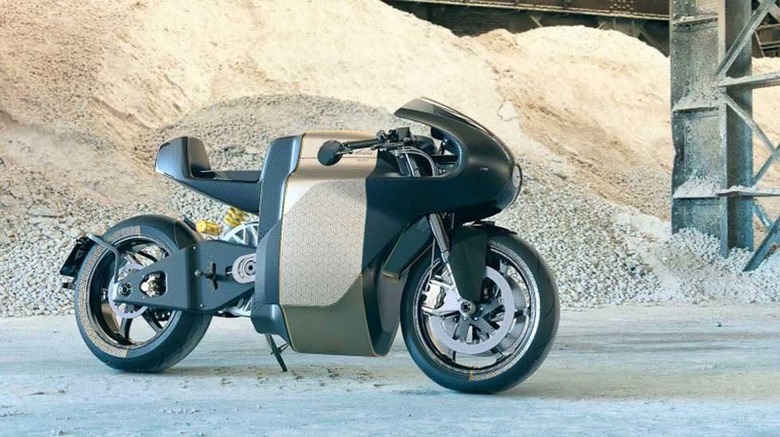 Saroléa is a company that has been around for a long time in Europe that most of us have probably never heard of. The Belgian company was founded in 1850 and over that span has built weapons, bicycles, and motorcycles. The latest offering from Saroléa is an electric motorcycle that is very attractive and very expensive at the same time called the Saroléa Manx7.
This motorcycle is a road legal version of the SP7 racing bike the company ran at the Isle of Man years back. The style of the motorcycle is directly inspired by that racing version with a very clean look. One of the key design characteristics for the Manx7 was reducing weight to improve agility and performance for the bike.
Saroléa used a carbon fiber monocoque chassis that is handmade. The swingarm is made from carbon fiber as well. With such lightweight materials, the bike has a 50/50 weight distribution. Weight is 217kg and that includes a large 22 kWh battery pack for the electric motor. That motor is an air-cooled brushless DC motor that makes 120 KW and 450Nm of torque at the crank.
The bike can reach 100 kph in 2.8 seconds. The battery pack is offered in three capacities with the basic pack offering 230km riding range with 14kWh of juice inside. A medium density pack offers 18kWh and 280km of riding range, and the largest is the 22 kWh 330km range pack.
The battery pack is removable to allow for upgrades and improved performance down the road. Saroléa also fits the bike with DC quick charge tech allowing a charge to 85% in 25 minutes. High-performance brakes and suspension round out the package. Only 25 bikes will be built with pricing starting at €42.975 for the 14 kWh battery, €46.280 for the 18 kWh, and €48.760 for the 22 kWh pack.
SOURCE: RideApart