Sapphire introduces the silent HD 2600 XT Ultimate Edition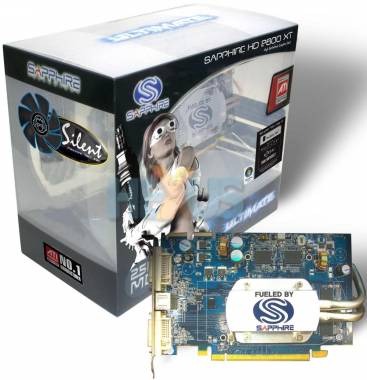 Sapphire Technology has recently announced that they will be releasing a passively cooled ATI HD 2600 XT Ultimate Edition graphics card along with other HD 2600 and HD 2400 cards in July.
Sapphire is usually a crowd pleaser when it comes to their Ultimate Edition cards, so I have no doubt that this one will be any different. The big news with this card is that it will be completely silent.
The Ultimate Edition card will feature the HD 2600 XT GPU clocked at 800MHz and GDDR3 memory clocked at 1.4GHz. The card will be available in both 256MB and 512MB flavors. It will also feature dual-link DVI outputs as well as integrated onboard Multi-Channel 5.1 Audio so you can receive rich sound as well as video via HDMI.
No word yet on how much this silent Ultimate Edition card will run, though I'm sure we'll hear more about it before its July launch.
Sapphire Go ULTIMATE With HD 2600 XT Solution [via hexus]