Sanyo unveils 2014 HDTV line including 65-inch 120Hz unit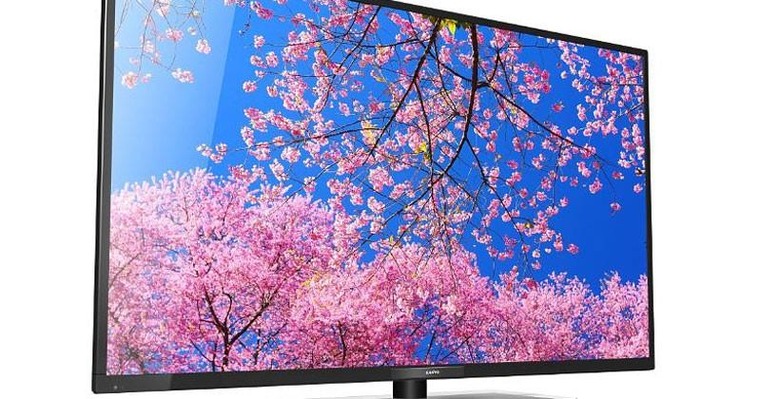 Sanyo has announced that it has rolled out its new 2014 line of HDTV sets. Every set in the line this year is full HD, 1080p resolution. Sanyo isn't offering any 4K TVs at this time. Considering that Sanyo has become a low price brand, having no 4K sets in its new line is no surprise. Sanyo has offerings in the line ranging from 24-inches to 65-inches.
All of the TVs have LED backlighting allowing for improved images and lower power consumption compared to sets using CCFL. Sanyo includes three HDMI ports into each of the TVs to support multiple components. A MHL input is also built in making all of the TVs save one model Roku Ready. The only model in the 2014 line not Roku Ready is the FVF5044.
Audio outputs that are common across the line include analog audio out and an optical digital output. HDMI ports can also carry audio signals. An integrated USB port lets users view images on the screen of the TV and the sets have a VGA PC input.
The top of the line TV for 2014 is the DP65E34 with its 120Hz motion sync technology, three HDMI ports, and 64.5-inch diagonal screen size. The set has a built-in digital tuner and is wall mountable. Pricing isn't offered on any of the 2014 line of TVs. They will be available at Walmart and Sam's Club locations around the country.
SOURCE: Sanyo