Sanyo PLV-Z4000 projector sports 65,000:1 contrast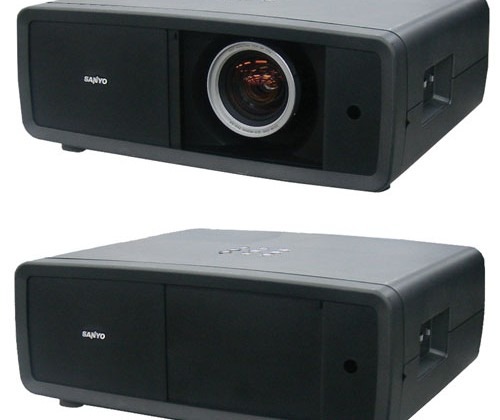 Home theater projectors are the way to go if you want a big image without having to cough up huge money for a LCD or plasma HDTV that has similar screen size. The only drawback is that you need a large room to get a big picture with a projector.Sanyo has unveiled a new projector for home theaters called the PLV-Z4000. The projector has some nice features for the home theater enthusiast like a 65000:1 contrast ratio and 1200 ANSI lumens of brightness.
The projector has 3LCD technology with a 120Hz refresh rate and lots of connectivity options. Connectivity includes dual HDMI 1.3b ports, component RCA, D-Sub, S-video, and composite RCA ports. A 100-inch image requires the projector to be 10 to 20 feet from the projection surface. Sanyo will ship the PLV-Z4000 at the end of May for $2495.