Sanyo PLV-HF10000L Projector Due in November, Not for Your Living Room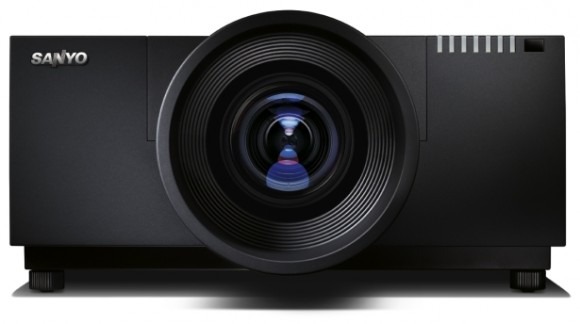 When it comes to projectors, the smaller they come, the more attention they've been getting over the last few months. Those pico projectors are all over the place. But, thanks to companies like Sanyo, we're still seeing that the big projector market is alive and well. And this one definitely fits the bill. Even the picture makes it look big. But, while its physical characteristics are big, so are the features it packs inside.
The PLV-HF10000L (they need a different name) has a native 2K resolution, which means it'll bring 2048 x 1080 images to your wall. What makes it better, though, is the fact that it can bring that resolution to work in conjunction with several units, which can then use edge blending to bring together the images they're displaying, making one giant –and we mean giant– projection. As far as contrast ratios go, the PLV packs a 3,000:1, and utilizes QuaDrive technology together with a Color Control Device (CCD) to separately control the yellow light insdie the optical engine. Which, hopefully, should mean that the image itself is sharper, and the color should be a bit more precise and feature far more clarity.
You also get picture-in-picture, as well as picture-by-picture features, too. Just in case all of that wasn't enough to make you want this thing. As the title suggests, Sanyo is set to launch it upon the world in November, but they don't have any word on pricing quite yet. Though, we can probably safely say that it's going to be expensive.
[via Pocket-Lint]