Sanyo eneloop music booster keeps musicians powered up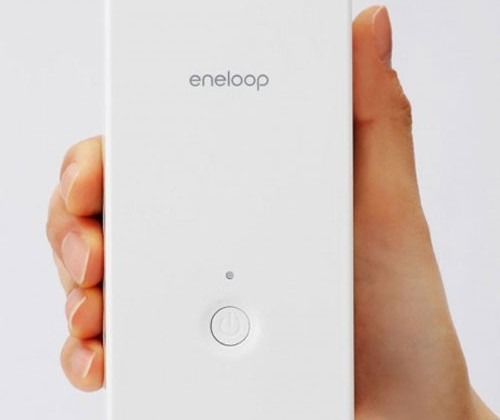 I am not musically inclined so I never really thought about what musicians do to get power to their instruments and amps if they are playing away from an outlet. Sanyo has unveiled a new battery pack called the eneloop music booster that is designed for jam sessions away from an outlet.
The device is a 9V DC battery pack that has dual 9V outputs supporting a maximum of 2000mA on one outlet used or 1000ma per outlet when both are in use. The device is also water resistant to JIS IPX3 levels and has an on/off switch to keep the user from having to unplug their instruments manually.
Sanyo is set to launch the device this spring for $149.99. Inside the case is a high-capacity lithium ion battery that can recharge fully in 3.5 hours. The battery has 7.35Ah of power and can run for about 50 hours with analog effects units, 27 hours with digital effects units, and about two hours with electronic drum kits.