Sanyo Dual-Lamp LP-XTC50 Projector features Lamp Selection System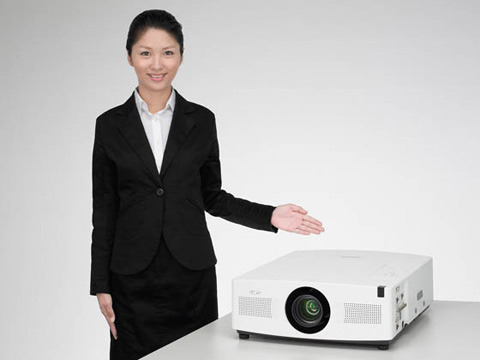 Built on the same technology as the World brightest 70 series Dual Lamp projector, Sanyo has rolled out another industrial grade projector at Japan Today. Like the LP-XF70, the new LP-XTC50 is a standard 4:3, conventional 3xLCD panel projector with a native resolution of 1024x768. The beam is capable of 5000 lumen brightness drawing from its dual 330W NSHA lamps with a full on/off contrast of 1100:1.
Unlike the previous models, Sanyo has incorporated the Dual-Lamp design with industry first Lamp Selection System. User can now program the alternate uses of Dual lamp to their taste such as replay mode, alternative mode, manually select or using system automatically switch to 2nd lamp based on user setting. As a projector user for years, I'll say that's a smart and useful design to split and utilize the lamps equally on Eco mode.
Other features including vertical and horizontal lens shift, digital keystone and maintenance free Active Maintenance Filter System that can detect air blocks or clogs and automatically switch to next clean filter.
The LP-XTC50 will be on sale in Japan starting from January 9, 2009 for 1,050,000 yen ($10,730)
[via Sanyo Japan]