Sanwa's dual-interface 34/54 ExpressCard enables UDMA Mode 6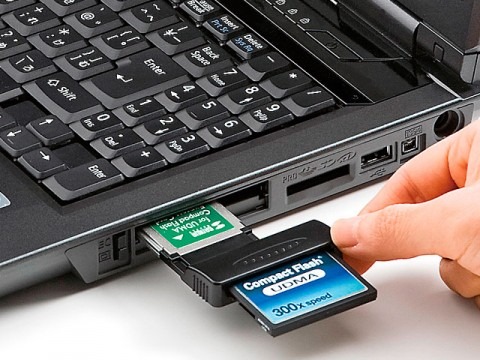 We may receive a commission on purchases made from links.
Sanwa Supply, a Japanese computer supply company, not to be confused with the infamous arcades' parts supplier, Sanwa Denshi, has outed a dual-interface Express card 34/54 compact card adapter which supports ultra fast UDMA Mode 6 interface for both Windows and Mac users.
The ExpressCard is probably not an ideal choice for CF card reader, as it's limited to notebook or Macbook Pro users with compliant Expresscard slot. For a much convenient set-up, a firewire 400/800 CF reader would be a better candidate for the use in both desktop and laptop platform. But the slim factor and cable-free card reader is still a popular choice among the frequent flyers.
The Sanwa ExpressCard, dubbed "ADR-EXCF" , is capable of 45MB/s transfer speed when uses in with a compatible UDMA CF storage. It's compatible with Windows XP, Vista and 10.4-10.5's version OSX. It's now out in Japan, selling at 7,140 yen ($73) and if it were to make its way to US, would likely though its affiliate US online reseller, Amazon online.