SanDisk Z400s SSD aims at embedded applications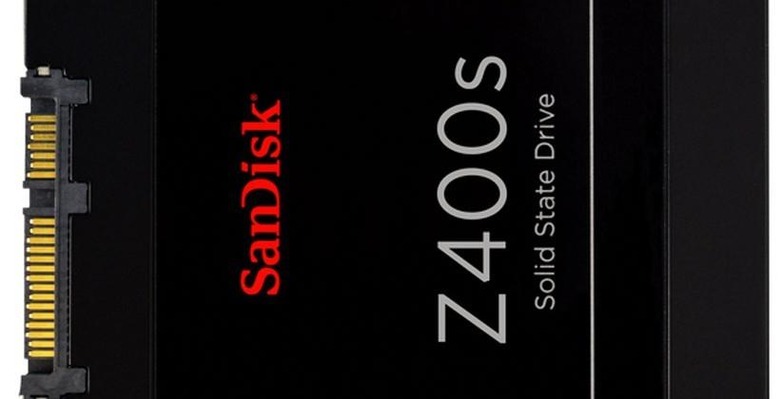 SanDisk makes SSDs and other storage devices that are designed to fit into just about every usage scenario you can think up. The company has unveiled a new family of SSDs called the Z440s that is designed from the ground up to be affordable and to address the need for solid state storage in laptops and other specific applications where affordability is key. The Z400s line is specifically designed to replace an SSD in computing platforms and for use in embedded applications.
Those embedded applications where SanDisk sees the Z400s being used include digital signage, POS, and surveillance systems. SanDisk claims that the Z400s SSDs will outperform a traditional HDD by 20x and offer a 5x improvement in reliability with 20x less power consumption.
The new line of SSDs are able to deliver those marked improvements in performance and reliability at a price that SanDisk claims is affordable. Cost is currently the biggest downside of SSD storage. The Z400s is able to survive up to 1.7 million hours of continual use.
Multiple form factors are available with storage capacities ranging from 32GB up to 256GB. SanDisk hasn't offered pricing or availability details on the Z400s line of SSDs at this time. Check out the video below for more details on the Z400s SSDs for embedded applications.