SanDisk View redesigned to directly compete with iPod Nano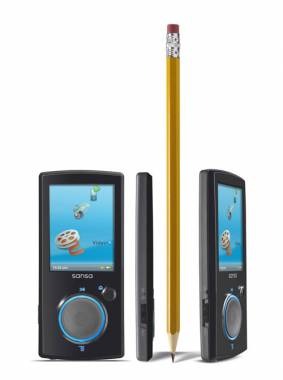 So you want to sell a few more units of your first ever flash-based music and video player, what do you do? You scrap the original full-screen design and go with a model that looks, and surprisingly works, almost just like an Apple product.
That seems to be the way things work these days, if you want to move any units at all, make whatever it is you are making look and function like some Apple product. Even though this player bests the Nano in screen real estate at 2.4 inches, the Nano will probably still sell more.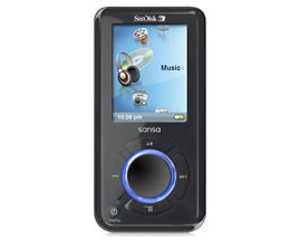 The View also adds an FM tuner and voice recorder to its feature list. Its thin too at 8.8mm, and can last for up to 7 hours of video or 5 times that for music. There is also a microSDHC card slot that can take up to an 8GB card for now. That means you can expand the original 8 and 16 gigabyte configurations all the way up to 24GB if you wish.
The player supports H.264, MPEG-4, and WMV video formats, there isn't a list of audio formats just say it plays "most audio formats". The screens native res is 320x240 and looks great in the picture. This player that is literally pencil thin will be retailing sometime in the fall for $150 for the 8GB and $200 for the 16GB version.
SanDisk remakes View as iPod nano rival [via MacNN]