SanDisk Releases 64GB Class 6 MicroSD Card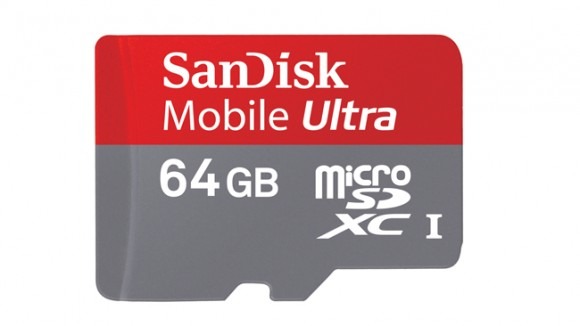 SanDisk launched the first 64GB microSD card this week called the SanDisk Mobile Ultra. It will allow you to add a whole lot more storage to your microSDXC-compatible smartphones and tablets, doubling capacity up from the current 32GB standard. It also features Class 6 transfer speeds of up to 30MB/s that provide better performance for capturing full HD videos.
However, the card will only work in smartphones and tablets that offer a microSDXC card slot, so you might want to check your device before you get too excited. Many phones only support the microSDHC standard, which maxes out at 32GB. It's amazing to think that the new microSDXC standard will eventually support capacities of up to 2TB all on a tiny card about the size of dime.
The SanDisk Mobile Ultra will be available in a range of capacities from 4GB to 64GB with a starting price of $24.99. But the 64GB whopper will cost a hefty $219.99. And luckily, the new cards come in a bright red and gray color combination, instead of the usual black, so that they'll be less easy to lose. For more details, visit the SanDisk product page.