SanDisk Memory Vault Promises To Protect Your Pics For A Century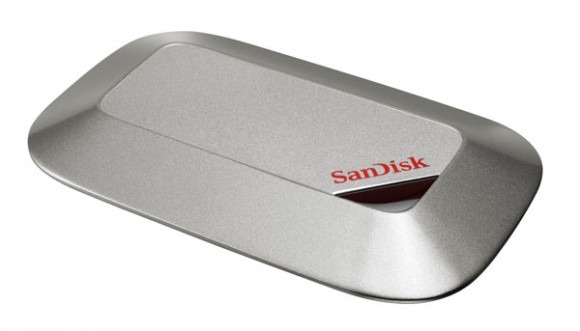 SanDisk has unveiled a new storage device for archiving your important photos that is designed specifically for long term storage for your photos and videos. The product is called the SanDisk Memory Vault. The device is described as the photo album for the new age and it is made to be rugged to survive the knocks that hardware are subjected to in the real world.
The longevity of the new memory Vault is in part thanks to the storage inside that has no moving parts. I can tell you from experience that HDDs fail and that CDs can be scratched making the photos on them unreadable. SanDisk tested the Memory Vault with heat cycling and other tests to prove that it will last for up to 100 years. Inside the shiny metal enclosure is solid state storage.
The Memory Vault is offered in 8GB and 16GB capacities. That is enough space for thousands of photos and hours of HD video according to SanDisk. The Memory Vault is low priced as well at $49.99 for the 8GB version and $89.99 for the 16GB version. I think for many people looking to archive family photos that won't be enough storage. I would like to see a much larger version in play. As it is now, you will simply have to use multiple storage devices.