SanDisk Extreme microSDXC is eager for Ultra HD phones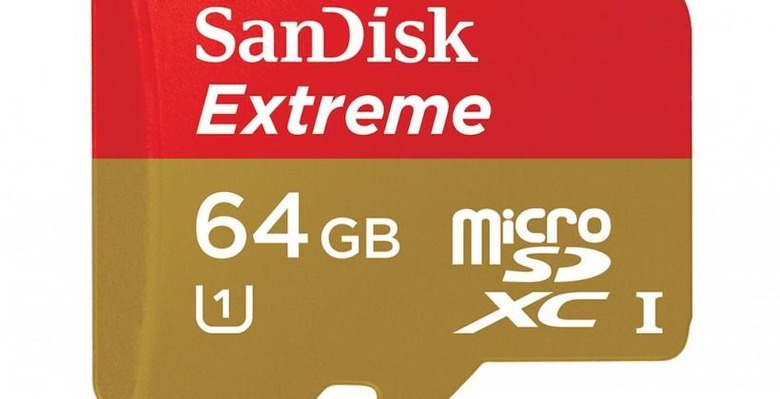 SanDisk has revealed its latest high-speed memory card, the SanDisk Extreme microSDXC, offering up to 64GB of mobile storage with transfer rates up to 80 MB/sec. The new memory cards, targeting smartphones and cameras where users want to shoot Full HD video, can be read at up to 80 MB/sec and written at up to 50 MB/sec, with Class 10 performance in preparation for Ultra HD video modes.
There's also UHS Speed Class 1 (U1) compliance, a standard perhaps lesser known then the "Class" system traditionally found on memory cards. Right now, U1 is the highest speed around under the standard, with a theoretical maximum of 104 MB/sec. However, U2 is in the pipeline, with plans for up to 312 MB/s to be supported.
That sort of speed might not be 100-percent necessary today, but with smartphones that can record Ultra HD 4K video just around the corner, they could well become more important. There are already rumors that the Sony "Honami" Android smartphone, yet to be announced but already being churned by the rumor-mill, will include 4K video recording with its expected 20-megapixel camera.
In the box there's a microSD card adapter, to use the cards in a regular SD slot, and SanDisk says they're also waterproof, X-ray proof, and generally resilient to knocks, temperature extremes, and bumps. There's a lifetime warranty on top, too.
The Extreme cards come in sizes from 16GB to 64GB. The range is priced from $59.99 to $199.99, and is shipping now.