SanDisk Automotive and Industrial SD cards can handle extreme temperatures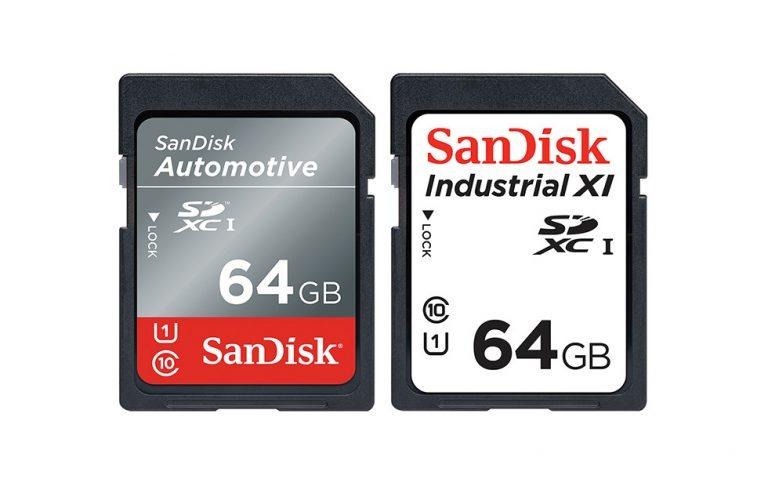 SanDisk has taken the wraps off its new Automotive and Industrial SD cards, both of which are designed to withstand extreme temperature ranges. As their names suggest, neither card is intended for average consumer usage, but rather specialized purposes related to industrial and automotive needs. Both varieties of cards range in capacities from 8GB to 64GB.
While the car- and drone-centric Automotive lineup comes in the SD form factor, the Industrial cards are offered as both SD and microSD options. Joining the ordinary Industrial cards is the more durable Industrial XI SD card option, which can handle a lower operating temperature of -40C (versus -25C with the ordinary Industrial card).
These new cards are UHS-I with an SDA 3.0 standard, speed class 10. All three varieties of cards can handle temperatures up to 185F; the Automotive and Industrial XI can handle temperatures as low as -40F, while the regular Industrial SD and microSD cards top out at -13F. Users can monitor the cards, as well, via the supported Health Status Monitor feature.
According to AnandTech, SanDisk's new cards also offer Power Protection, a feature that keeps the cards from being corrupted if power is lost or unsteady when data is being written. That feature is necessary in the scenarios in which these types of cards will be used, and is relatively common for storage targeted at industrial uses.
The cards will be available some time this month, price unknown.
SOURCE: AnandTech