SanDisk 64GB Connect Wireless Flash Drive ushers in enhanced lineup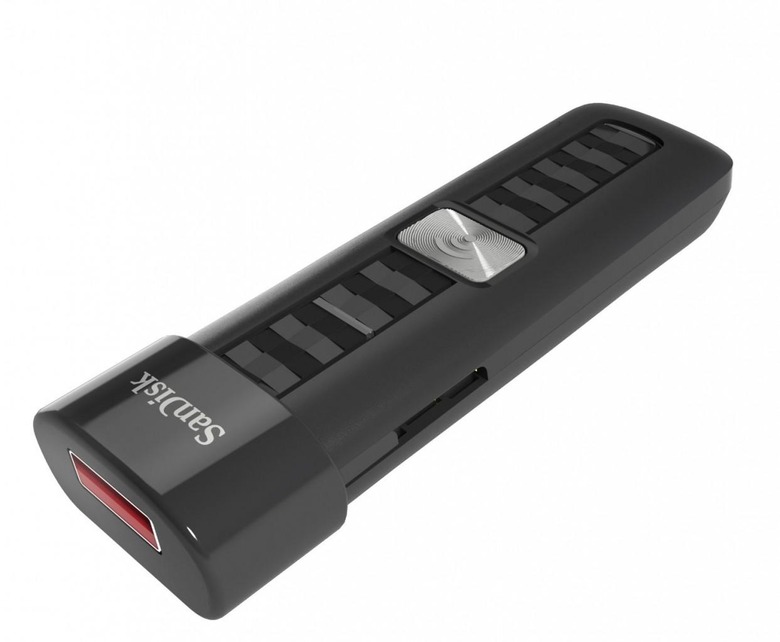 SanDisk has announced a new 64GB model of its Connect Wireless Flash Drive, a storage option for those who prefer wireless data storage and access. Beyond the new product launch, the company has also announced a newly-released software update for its Wireless Media Drive and Connect Wireless Flash Drive, enhancing the lineups' functionality and performance.
The 64GB model joins the 32GB and 16GB models, lending the highest capacity yet in the wireless flash drive series from SanDisk. For those who don't have a USB port on their device, such as a slim tablet, the wireless Connect flash drive connects to a drive wirelessly — no Internet connection necessary, meaning you won't be limited to using it only when around a WiFi network.
According to SanDisk, this flash drive comes at a time when many mobile users are using more than half of their internal storage space — in some cases, more than three-quarters of the internal capacity. Beyond the flash drive, other wireless products have had their software updated, and with that update comes improvements to performance, as well as better accessibility and enhanced functionality.
Said SanDisk's Vice President of Product Marketing Dinesh Bahal, ""We are addressing a common problem of consumers running out of memory on mobile devices, and are extending our Connect product line with a 64GB Wireless Flash Drive for access to even more videos, photos, music, and documents on-the-go. With the SanDisk Connect products, consumers can expand the memory on their phones and tablets, stream movies, and share photos and documents with colleagues, friends and family with ease and style."