SanDisk 400GB microSD card is world's fastest at 160MB/s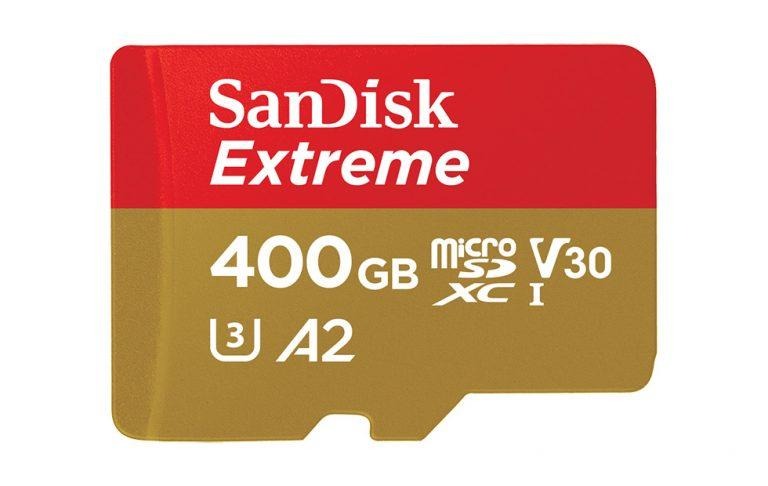 SanDisk has unveiled a 400GB microSDXC card, giving mobile users a new external storage option for greatly expanding their device's internal storage capacity. The drive is offered under the SanDisk brand, officially taking the title of the world's fastest UHS-I microSD card. The company introduced the card at Mobile World Congress 2018 where it demonstrated the card in action.
The 400GB SanDisk Extreme UHS-I microSDXC card is ideal for devices with demanding data needs, such as a drone or smartphone that records 4K video. The card is more than 50% faster than the existing Extreme UHS-I microSD cards offered by SanDisk, boasting read speeds up to 160MB/s. According to the company, these "unprecedented" speeds are possible thanks to proprietary Western Digital tech.
The card has a write speed up to 90MB/s, as well as a durable construction that makes it waterproof, dust-proof, shockproof, and x-ray proof. The 400GB card is A2/U3/V30 rated and is joined by RescuePRO Deluxe data recovery software to recover any files that are accidentally deleted.
These speeds are particularly important for devices that capture high-resolution and data-heavy files, such as RAW burst image capture and 4K/8K drone video recording. Discussing the card's capabilities is Western Digital's Jim Welsh, who said:
Consumers expect an increasingly better mobile experience, and with our 3D NAND technology, we are pushing the boundaries of innovation to enable them to create and enjoy more rich content on their devices. Our expertise in flash memory and microSD card electronics enables us to achieve unmatched performance. The breakthrough SanDisk microSD card is evidence of Western Digital's commitment to delivering more advanced solutions that enable data to thrive.
Priced at $300.
SOURCE: SanDisk