SanDisk 128GB Extreme Plus gets Works with GoPro verified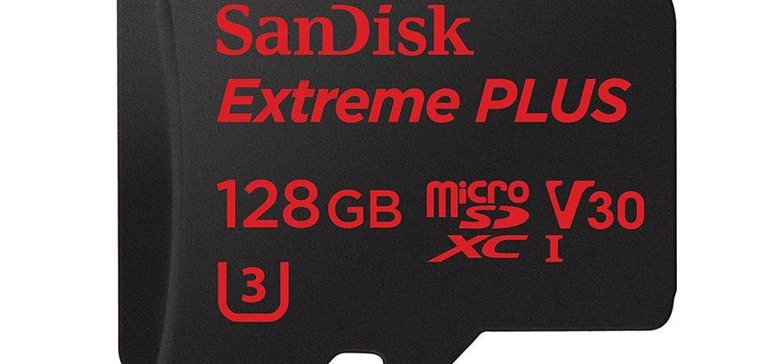 SanDisk has announced that one of its largest capacity microSDXC memory cards has become one of the first cards to be Works with GoPro verified. The memory card in question is the 128GB SanDisk Extreme Plus microSDXC memory card. The verification process for Works with GoPro ensures that the storage media provides the performance and reliability needed to work smoothly with GoPro cameras for different needs and in different conditions.
"We are proud to be one of the first companies to unveil a new offering that carries the Works with GoPro logo, as well as one of the first to have access to Works with GoPro verification tools," said Brian Pridgeon, director of retail product marketing, SanDisk. "We strive to deliver a great user experience that includes performance, reliability and the peace of mind that data is safely stored. The early testing and verification through this program further confirms our customers get the best possible user experience with their SanDisk® cards and GoPro cameras."
Once the memory card gets the verification it can use the Works with GoPro logo on packaging. Multiple SanDisk Extreme and Extreme Plus microSD cards have been verified for the program including cards in 16GB, 32GB, 64GB, and 128GB capacities. The cards are all recommended for the latest GoPro cameras in 16GB, 32GB, 64GB, and 128GB capacities.
The Extreme Plus microSD card is a UHS Speed Class 3 memory card and supports UHS Video Speed Class 30 performance. Read speeds are up to 95MB/s making the transfer of video files faster. SanDisk also notes that the Extreme Plus cards are shockproof, temperature proof, waterproof, and x-ray-proof. The 128GB Extreme Plus microSDXC card is $249.99 and can hold up to 400 minutes of 4K UHD video.
SOURCE: SanDisk