Samsung's Upcoming Fitness Tracker Looks More Like A Smartwatch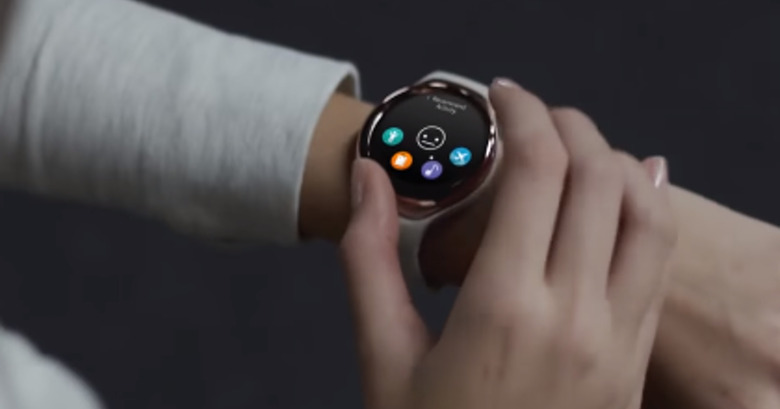 By now, Samsung already has half a dozen wearables under its belt. That means there's an opportunity to make half a dozen more! We don't know how many Samsung has planned for this year, but a certain fitness tracker has been leaked to be Samsung's next big thing in wearables. Nicknamed "Triathlon", the wearable strangely looks more like the Gear S2, a full smartwatch, rather than any traditional tracker, which is probably going to be a source of marketing and purchasing confusion for many.
From this set of leaked pictures, it seems that the still unnamed fitness tracker, model number SM-R150, looks and behaves exactly like the Gear S2, which means a circular display and rotating bezel. We'll presume the screen is touch-sensitivity too. In contrast, the Gear Fit, Samsung's first dedicated fitness tracker, looks more like your conventional fitness band, albeit with a large-ish display.
One curious hint that the photos make is that the heart rate sensor will be a separate device that can be worn on a shirt like a button. Either this will be packaged together with the SM-R150 or it will be a separate purchase.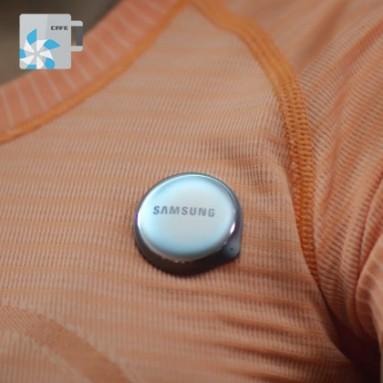 The OS will most likely be Tizen again, since Samsung doesn't really have a thing for Android wear. Why Samsung chose to design this fitness tracker to look so much like the sporty version of the Gear S2 is still a puzzle. Samsung will have to make price a major differentiating factor, and maybe a few exclusive features, otherwise the two become near indistinguishable peas in a Samsung wearable pod.
VIA: SamMobile