Samsung's The Wall Luxury 8K TV launches next month and you can't afford it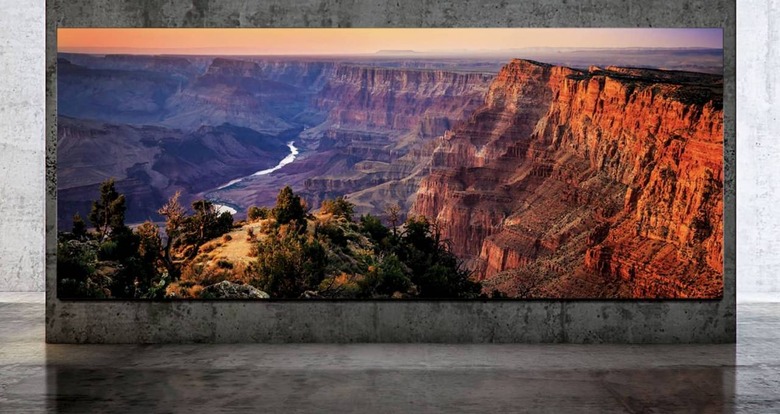 If you follow technology news, there's a good chance you've heard of Samsung's massive, modular display called simply "The Wall." What was first launched as a commercial product is now getting a consumer version, nearly a year after Samsung announced that such a model was in the works. Don't take that to mean that The Wall is going to somehow get cheaper in its jump to private residences, as it's still very clearly a product for those with deep pockets.
Dubbed The Wall Luxury, the consumer version of this MicroLED display begins at 73-inches with support for 2K resolution. Like its commercial-centric brother, it sounds like The Wall Luxury can be expanded by adding additional MicroLED segments. On the high end, Samsung says that The Wall Luxury can be built out to become an eye-watering 292-inches in size while outputting in 8K resolution.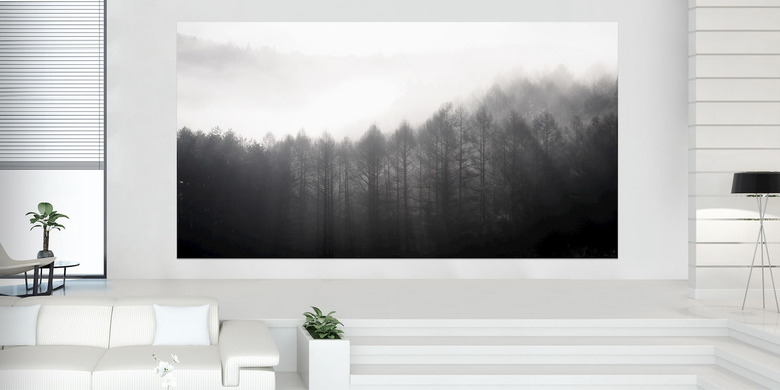 Why would you need a television that big? To display fine artwork, of course. When not in use, The Wall Luxury kicks into Ambient Mode and shows a collection of curated art, including paintings, photos, and videos. Samsung says that The Wall Luxury's diodes boast a 100,000 hour lifespan, and assuming that's accurate, it means you could leave the display on for more than 11 years straight.
Of course, there's also the matter of watching movies and television or playing games on your massive display. Samsung say The Wall Luxury is just as capable when it comes to all of that, with its AI upscaling, support for Quantum HDR, a peak brightness of 2,000 nits, and a 120Hz refresh rate.
The Wall Luxury certainly sounds like an awesome display, but the vast majority of us are definitely going to want to look elsewhere when it comes to outfitting our homes with televisions. Samsung doesn't say how much The Wall Luxury will cost, but it is unquestionably outside the price range of average consumers. It's launching around the world in July, so maybe we'll have a clearer picture of how much this behemoth will cost next month.