Samsung's SSD T1 external drive is tiny, but powerful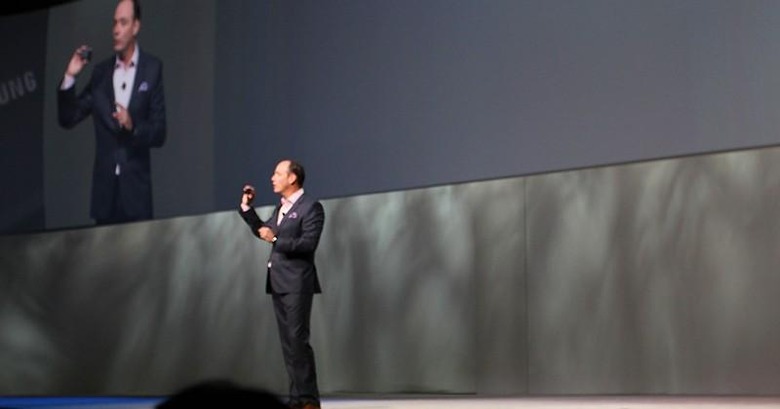 One quiet corner of Samsung's umbrella consumer tech offerings is storage, where they've made quite a splash with their SSD options. Today at CES, Samsung is rolling out an upgrade to their SSD storage, going external and big — but also small. Their new SSD T1 is about as small as a credit card (thicker, obviously), but houses a full terabyte of data storage. The SSD is also meant for external use, where Samsung boasts it's perfect for the mobile consumer.
Samsung's T1 is also secure, and can support up to 256-bit encryption. That's some government-level security right there.
At a really petite 2.1 x 2.8 x 0.36 inches, the SSD T1 is remarkably small.
when it comes to data transfer, the SSD holds up nicely, here. Samsung says it's rated for 450 megabytes sequential transfer, and utilizes USB 3.0 to help things along. It also has read/write speeds of up to 8,000 input, 21,000 output. According to Samsung, that's 100x faster than HDD.
Excited? We are, too. Luckily, we won't be waiting long. Samsung says the drive ships January 20, and will come in 250GB, 500GB, and 1TB offerings. If you're interested, the pricing is $179, $299, and $599, respectively.