Samsung's ready for the 4GB smartphone in 2015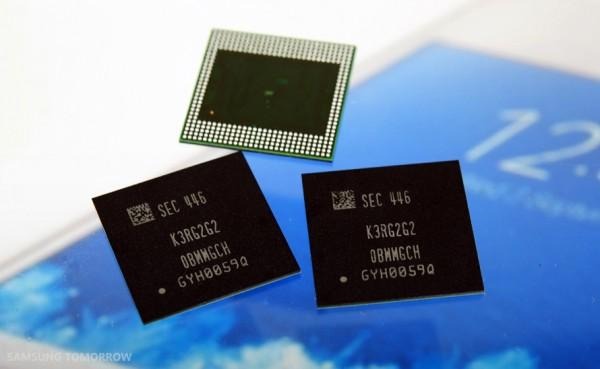 Samsung has struck up production of 4GB mobile memory, paving the way for smartphones and tablets with more working memory than ever in 2015. The chips, which Samsung Electronics claims are an industry-first of 8 gigabit (Gb), low power, double data rate 4 (LPDDR4) mobile DRAM, are built on 20nm processes, and have not only the benefit of being faster than their predecessors – and, Samsung says, faster than their desktop and server counterparts in fact – also use less power, something unsurprisingly of vital importance when it comes to a mobile device. While it's big news for the chip firm, the implications are broader than just for the next flagship Galaxy, however.
That's because Samsung's silicon is found in devices from many manufacturers, the company responsible for providing processors, memory, flash storage, and other components in gadgets from firms like Apple and more.
The 8Gb memory is likely to show up in top-tier devices first, where the rest of the hardware may begin to require such a big chunk of RAM. For instance, smartphones with UHD displays, and cameras capable of recording video at that resolution, will both benefit from the extra scratch space.
Samsung says its 3,200 Mbps I/O rate for the new RAM will also help with continuous shooting of 20+ megapixel still photos.
Versus LPDDR3 memory, LPDDR4 chips use around 40-percent less power, with Samsung reducing the operating voltage to 1.1V.
It's unclear what might be the first Samsung device to use the new chips, though a 4GB Galaxy Note 5 isn't beyond the realm of imagination. Samsung says production of 2GB LPDDR5 and 3GB LPDDR4 DRAM kicked off this month, with 4GB LPDDR4 coming early in the new year.
SOURCE Samsung