Samsung's Newest Induction Range Uses LED "Flames"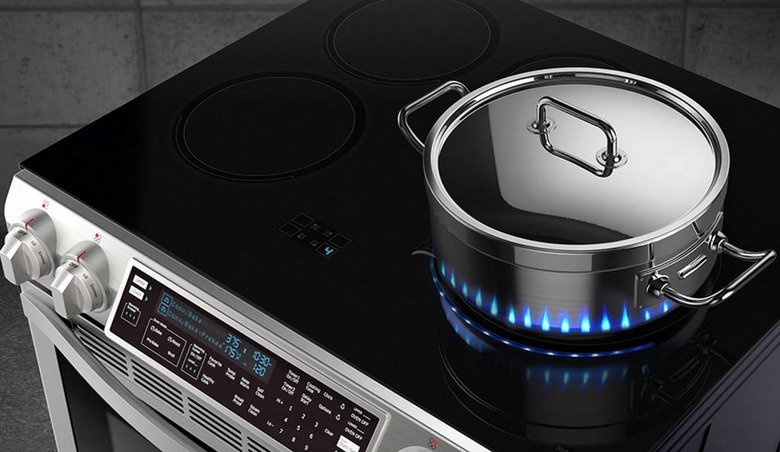 If you've ever used an induction stove or cooktop, you know they mostly only have good things to offer: it's less likely you'll burn your dinner because heat is more evenly distributed, and you don't have to worry about someone touching a hot surface and being burned. Their biggest downside is the same one that comes with any technology that is both silent and invisible, however: it is hard to tell anything about what is going on due to the lack of visual cues. Samsung has used a method to get around this that is definitely in the realm of "futuristic".
The new slide-in induction range is part of Samsung's Chef Collection lineup, which was showcased at CES and has since launched in Europe. There are other appliances available in the collection, but the newest stove has managed to catch the most attention due to how it aids cooks in judging temperature levels: LEDs.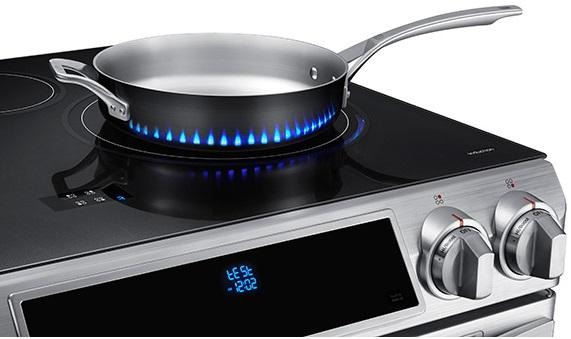 The LEDs are a pleasant blue color and lined up around the rim of the burners, each projecting a light that resembles at glance the small flames you get from a traditional gas burner. The "flames" are projected on the side of the pan or skillet being used to cook.
The induction range is part of a 5.8 cubic foot Flex Duo stove, which Samsung has available now on its website, and it features the LED flames solely to aid in the cooking process. You can pick up one of the ranges in the United States now for $3700 USD.
SOURCE: CNET