Samsung's new USB 3.0 flash drives are ergonomic, classy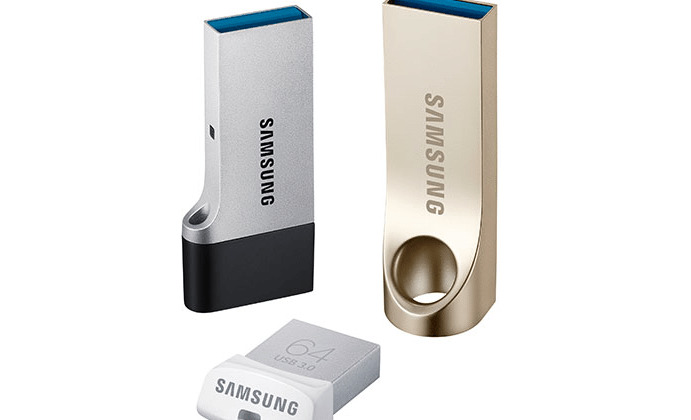 Samsung has announced the launch of a new USB flash drive product lineup. There are a total of three new flash drive designs, each one promised to be ergonomic and, as you can see in the image above, fairly attractive. All three flash drives are USB 3.0 and sport the maker's NAND flash, and are all compatible with USB 2.0. This is part of Samsung's effort to increase the branded storage options it offers for consumers, and joins its other existing flash drives, as well as SSDs and more.
There's the new Samsung USB 3.0 Flash Drive, the generically-named drive with a design said to facilitate "natural use and grip". Joining this is the new Samsung USB 3.0 Flash Drive FIT, which is said to be the most compact offering among Samsung's UFD product line, and is designed for use with ultra-slim laptops and in cars.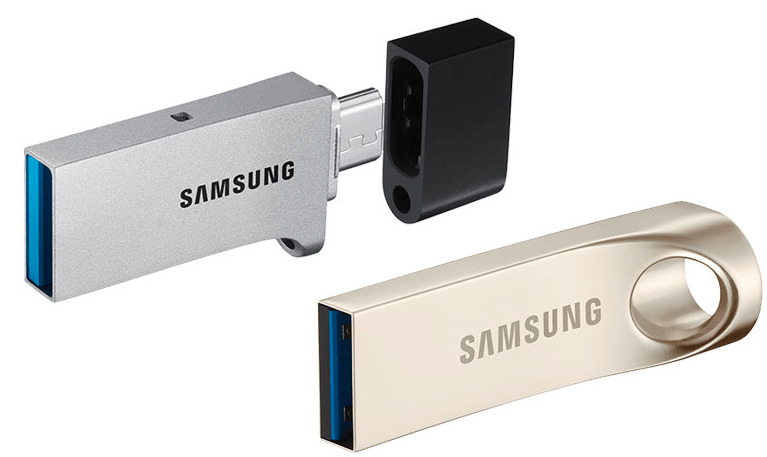 Rounding the three out is the new Samsung USB 3.0 Flash Drive DUO, which is an all-in-one solution for those who need both standard and micro USB functionality for use with both notebooks and mobile devices.
Both the FIT and DUO models are available in 32GB and 64GB varieties, while the classical bar-shaped flash drive is available in 16GB, 32GB, and 64GB capacities. All three are equipped with Samsung 5-Proof technology, which Samsung says means they can handle up to 72 hours in seawater, temperatures from 32F to 140F, and extreme shocks, 15,000 gauss magnetic force, and going through an airport X-ray machine.