Samsung's ISOCELL camera brand could debut in Galaxy Note 8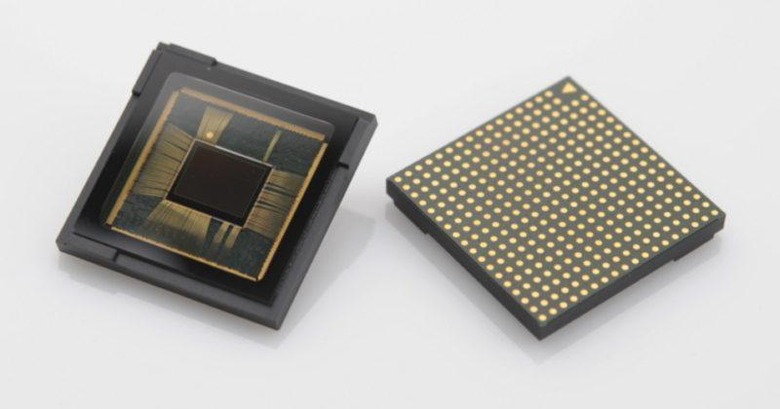 Samsung might really be paving the way for its silicon to compete in a broader market. Nothing has been formally announced yet, but it is already expected that Samsung will soon be selling its Exynos systems-on-chip (SoC) to other device manufactures. Now at MWC Shanghai, it is perhaps laying the groundwork for doing the same in the mobile camera space. It has announced a new ISOCELL brand for its camera sensors, hinting at the possibility of expanding the reach of those sensors to other smartphones.
The term ISOCELL isn't actually new, at least not for those who closely follow Samsung's buzzwords. It refers to Samsung's implementation of CMOS sensor where each cell is physically isolated, hence the name, from each other, preventing "bleeding" effects of crosstalk between adjacent pixels. The performance of Samsung's high end smartphones in the photography department do seem to attest to its claims and could be something worth selling to other phone makers.
Samsung actually already provides sensors for other companies but its list of customers is extremely short. At least compared to the likes of Sony and OmniVision, two of the biggest names in the smartphone camera space. Samsung's CMOS sensors also lack a catchy, marketable name, hence the decision to turn ISOCELL into a brand.
Samsung didn't stop there. It split the new brand into four sub-brands that "respond to specific market demands", yet another hint that it is making a grab for Sony's and OmniVision's share of the pie. These sub-brands include an ISOCELL Bright for low light photography, an ISOCELL Fast for speedy autofocus, an ISOCELL Slim for extremely thin devices, and an ISOCELL Dual that can mix and match any two of those other three.
That last one, the ISOCELL Dual, is particularly interesting. For one, it is Samsung first open acknowledgment that it has indeed been working on dual cameras. It is also an indirect confirmation of such a feature coming to the Galaxy Note 8 due in a few months.
SOURCE: Samsung