Samsung's Galaxy S9 ad takes iPhone potshots - but is it realistic?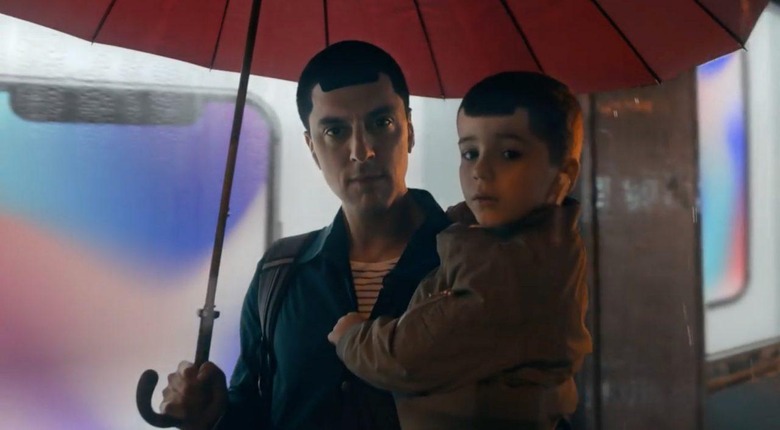 Samsung loves taking pot-shots at Apple, though it's fair to say that its commercials can be more memorable for how readily they backfire than how convincing they are. In the company's newest advert, titles "Moving On," Samsung is unsurprisingly making the argument that it's time to upgrade to a Galaxy S9.
It just so happens – what a great surprise – that it's an iPhone that the struggling woman that stars in the commercial is having trouble with. Specifically, an iPhone 6, which provides plenty of opportunity for Samsung to take pot-shots both at battery throttling and Apple's notched current iPhone X.
As Samsung plays it, we rely so much not only on the breadth of information we can access with our phones but the speed at which we can access it, that a sluggish device can be a real drag on your daily activities. The recent iOS battery throttling controversy – where Apple admitted it had been artificially slowing older devices in cases where the battery health had degraded to a point where more system-intensive apps could inadvertently crash the iPhone if not addressed – proved controversial, even if it did prompt the Cupertino firm to add a manual performance control switch and greater battery health information to its software.
Then there are the funny moments. As one of the few smartphone makers not currently offering a device with a "notch" in the display, the appearance of some unusual haircuts late in the spot are likely to raise a few smiles. Still, you do have to question Samsung's methodology.
This is an upgrade-focused pitch, not a direct comparison of current generation phones. Certainly that's a consideration plenty of people are going to have, as they think about replacing their existing device for something newer. The question is, therefore, does Samsung's pitch represent the situation that most people are in?
The iPhone 6 and iPhone 6 Plus were launched back in September 2014, which makes them around three and a half years old now. According to research back in mid-2017 by Kantar Worldpanel, an analyst firm, those in the US tended to keep their smartphones for 22.7 months on average, or just shy of two years.
Now, that was the average for 2016, and Kantar says it actually rose by almost two months over 2014. If the trend continues, it's fair to assume that smartphone owners would keep their devices a little longer again in 2017 and 2018. All the same, even on a two year upgrade cycle, it would mean a more appropriate comparison for Samsung to make might be the iPhone 6s or even the iPhone 7 against the Galaxy S9.
We'd still, certainly, expect a 2018 smartphone to run faster than one that's two years old. However the opposite of Samsung's demonstration would also likely be true. If Apple contrasted the Galaxy S7, for instance, with the iPhone X, nobody would be shocked if the modern iOS device outperformed the older Android handset.