Samsung's Galaxy Note will star in company's first-ever Super Bowl ad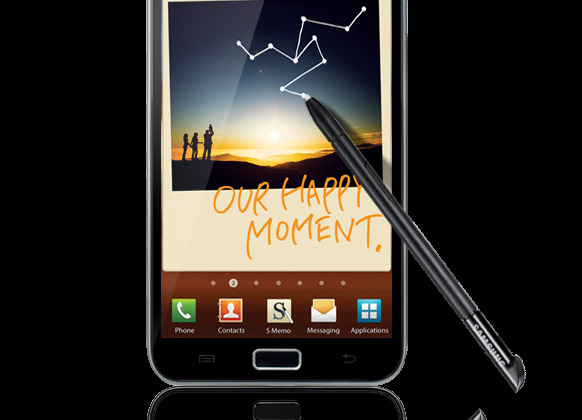 Don't believe all the hype you hear on TV – next Sunday isn't about Eli Manning or a rematch of 2008's big game or even about football at all. The real excitement will be when Samsung makes its debut in the biggest commercial time slot of the year. The game itself will be boring – we all know the Giants are gonna win anyway. Did I mention I'm a New Yorker?
Seriously, though, Samsung will air a Super Bowl ad for the first time in the company's history. And the product that will mark this flagship occasion – the Galaxy Note. The Android-powered jumbo phone has gained a lot of attention for its 5.3-inch display and a stylus, making it look more like a tablet than a phone. The ad was directed by Bobby Farrelly, whose credits include Dumb and Dumber and There's Something About Mary.
That's all we know about the actual commercial, though given those referenced film titles we can probably assume it'll be a very humorous ad. The spot was also reportedly filmed with the Galaxy Note's 1080p HD camera. The phone, which has a 1.5 GHz dual-core processor, 1 GB of RAM, and 16 GB of memory, will be available through AT&T on February 19. Its after-contract price is $300.
[via Mobile Burn]