Samsung's Galaxy Home will live or die by AI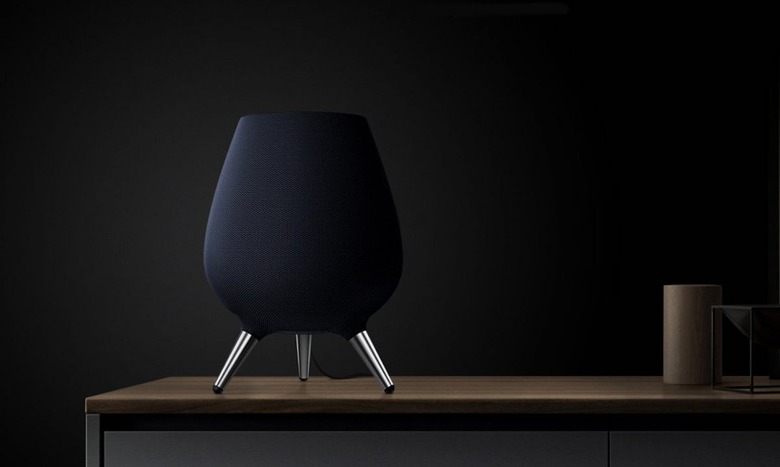 Samsung's Bixby speaker didn't look like anything we expected, with the Galaxy Home a bulbous alien egg promising to take on Apple's HomePod, Amazon's Echo, and Google's Home. Announced at Unpacked 2018 in Brooklyn this week, alongside the Galaxy Note 9, the unusual smart speaker has already been compared to a sci-fi movie prop, a cauldron, and even cyborg cow udders. The biggest question, of course, is whether Samsung – and Bixby – has what it takes to compete.
On the face of it, making a smart speaker should be pretty straightforward. Amazon's more affordable Echo models have proved that sound quality needn't be audiophile-level, after all, while the Google Home basically takes the Assistant familiar from Android smartphones and drops it into a standalone device instead.
All the same, Samsung has its work cut out for it. With two heavyweights already holding the lion's share of the market, and Apple with its deep pockets trying to muscle in with the HomePod, the Galaxy Home has an uphill struggle ahead.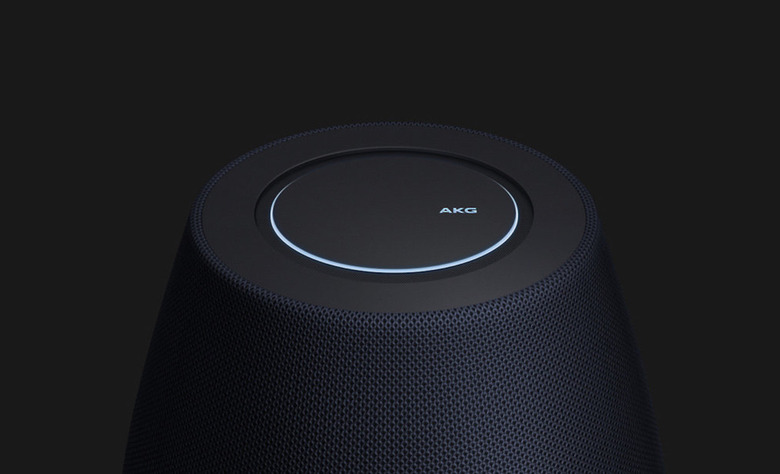 The basics check off. Whether you like Samsung's aesthetic or not – there's certainly something to be said for a company taking a risk, rather than making a nondescript column wrapped in speaker fabric – the promise of six speakers, a subwoofer, and an eight microphone array suggests the Galaxy Home should have no trouble hearing us or filling a room with sound. What we don't know is how much it will cost or when it will launch, and how competitive it will be when it comes to AI smarts when that happens.
There are some high profile examples of where a smart speaker launch can fall flat. Microsoft's splashy debut of the first Cortana-powered speaker, the Harman-Kardon Invoke, came with no shortage of fanfare and the promise of an assistant unbound from your Windows PC. Hitting the market without features the Amazon Echo and Google Home could offer, however, not to mention a relatively premium price tag left customers in short supply.
The challenge is that, unlike a regular speaker, getting a smart speaker right isn't just about musical quality. The Invoke sounded good, by compact speaker standards. However Cortana's abilities, average on many fronts but never stand-out, struggled to keep up with what Alexa and the Google Assistant could do. Factor in that few third-party apps were onboard, and it's perhaps no surprise that Amazon and Google still hold pole position in the segment.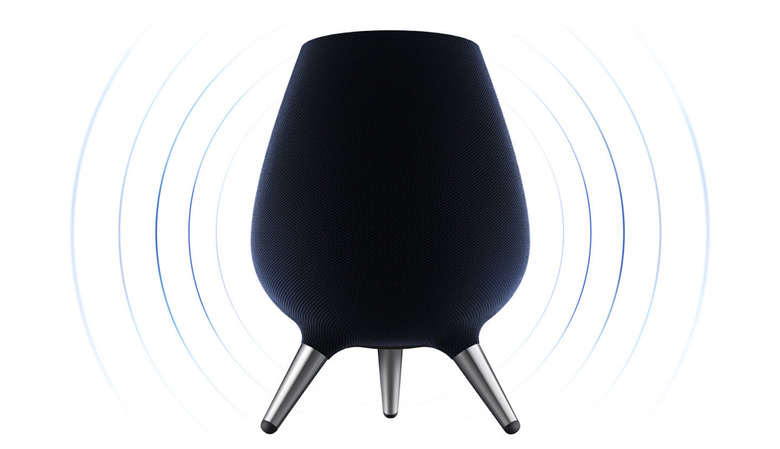 It puts Bixby under the spotlight, and that's not somewhere Samsung's virtual assistant has ever particularly shined. Late to launch, after Samsung's AI struggled to live up to its roster of proposed abilities, even now it's unclear just how many people actually access Bixby regularly – and not just because they accidentally hit the dedicated button Samsung insists on putting on its recent phones.
Further complicating matters, the role of an assistant on a speaker is different in several nuanced ways from that of the same assistant on a smartphone. Our phones are singularly personal devices, tied into our individual accounts and typically coming with the expectation that any helper AI will serve one individual. In contrast, a smart speaker often serves as the point of AI contact for multiple people: parents and their children, for example.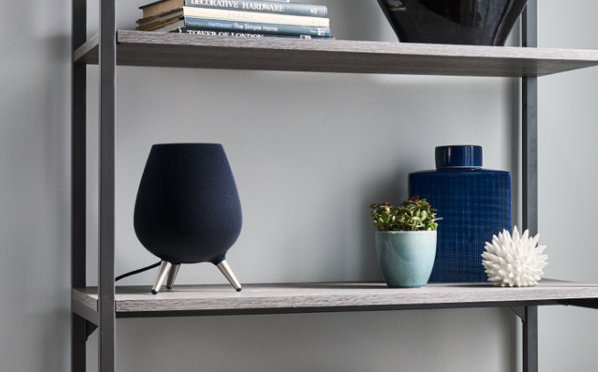 That brings with it a new catalog of limits and capabilities expected from a smart speaker's assistant. Yes, it needs to have access to our personal information, but at the same time it needs to ensure that only the right person can interact with that information. Alexa and the Google Assistant address that with voice recognition, promising to connect the right accounts for calendars, music streaming, and more to the right person automatically. That Cortana was absent that feature at launch was undoubtedly one of the more notable shortcomings of Microsoft's effort.
On the one hand, then, Samsung has an advantage in the home. As a heavyweight in the A/V and appliance space, there's a good chance buyers of the Galaxy Home will have at least one other Samsung device already. A TV, perhaps, or a wireless speaker, or a smartphone like the new Galaxy Note 9. Combine that with SmartThings, which expands compatibility across a far broader range of connected device manufacturers, and you have an instant – and lengthy – list of things that the Galaxy Home will be able to talk with out of the box.
If Bixby isn't up to the task of interacting with not just one person but a household, however, all that compatibility will be for naught.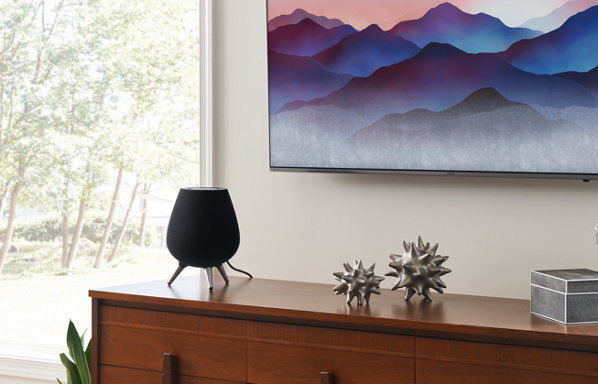 Samsung is, from what we can tell at this early stage, doing some things right. Its on-stage promise to talk about more Galaxy Home details at the Samsung Developer Conference 2018 later this year suggests engaging with third-party apps and services is high on its list of priorities. We already know that Spotify will not only be supported, but tightly integrated, with the ability to have music follow you around the home and across multiple audio-capable devices, the Galaxy Home included.
As Google's rapid acceleration with the Google Home demonstrated, just because you're arriving later to market than other, better established players, it doesn't mean you're automatically counted out. The opposite side of that coin is the fact that, if you turn up late and ill-prepared, success is almost certainly going to be out of reach. Samsung's Galaxy Home may be eye-catching with its unusual design, but it'll have to do more than sound great if it wants to be truly memorable.