Samsung's CEO just resigned over "unprecedented crisis"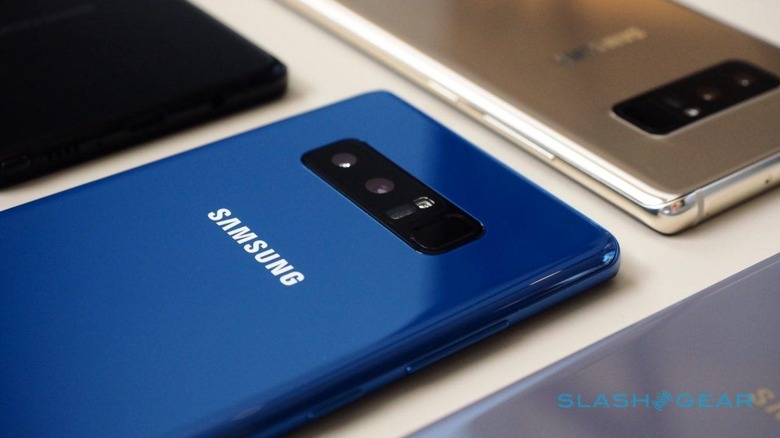 Samsung Electronic may have announced record profits in its most recent quarter, but that isn't stopping its CEO from resigning. Vice Chairman Oh-Hyun Kwon announced his intention to leave the company – including stepping down from his position on the Board of Directors – today. The unexpected move came, Kwon said, as Samsung faced "unprecedented crisis."
"It is something I had been thinking long and hard about for quite some time," Kwon wrote in a letter to Samsung employees, the company announced today. ?It has not been an easy decision, but I feel I can no longer put it off."
Kwon is currently both a member of the Samsung Board of Directors and Chairman of the Board. He will not seek re-election upon reaching the end of his term, which is due to happen in March 2018. In addition to resigning from the Device Solutions Business, he will also step away from his position as CEO of Samsung Display.
The specifics of Kwon's decision were veiled in hints and suggestion. "As we are confronted with unprecedented crisis inside out," he wrote, "I believe that time has now come for the company start anew, with a new spirit and young leadership to better respond to challenges arising from the rapidly changing IT industry."
Kwon joined Samsung in 1985, working as a researcher based in the US at the Samsung Semiconductor Research Institute. He became CEO of the company in 2012, and then CEO of Samsung Display in 2016. During his time on the semiconductor side, he was instrumental in pushing Samsung's market share in processors and image sensors, businesses which have seen the South Korean behemoth find its way into the hardware of even its staunchest rivals.
However, all has not been smooth running within Samsung of late. Though the company announced healthy Q3 2017 financial results today, they are overshadowed by the imprisonment of former Samsung chief Lee Jae-yong. He was sentenced to five years in prison back in August, after being found guilty of bribing government advisors to give the conglomerate preferential treatment.
Who will now take control of Samsung is unclear. Lee's legal team has said it plans to appeal the ruling, but even were the ruling overturned, it seems unlikely that he could return to the company's executive team. Meanwhile, though Kwon suggests new blood is needed to take Samsung into its next phase, actually delivering on that in a business that has long been a family affair will be easier said than done.