Samsung ZEQ Tizen Smartphone Surfaces On eBay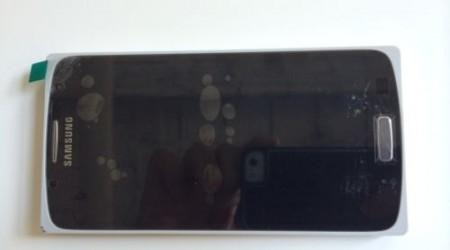 Earlier this week, Samsung's ZEQ Tizen smartphone leaked in a press photo, which revealed a phone looking dashingly similar to the Galaxy S4 and said to have a 4.8-inch display. Whilst a nice leak, as far as unofficial details go, it has been eclipsed by the handset's latest foray into pubic view: an eBay listing.
The Samsung Tizen SM-Z9005 surfaced in an eBay listing that has since ended, with a price tag of $300 and a couple shots showing the smartphone. The handset was put on the bidding website under the listing, "New Tizen Samsung SM-Z9005 smartphone for apps development". Whether it sold or was pulled isn't clear; the eBay listing merely says "This listing has ended".
With the listing, we were left with two pictures (featured in the gallery below), as well as the specifications that were listed by the owner. According to the listing, the Tizen smartphone has a 4.7-inch display, a touch smaller than the leaks have indicated, and 16GB of internal storage space.
The resolution, according to past tips, is said to be 1280 x 720 pixels, and under the hood it is said to run on a 2.3GH Qualcomm Snapdragon 800 processor. It is expected the handset will show up at Mobile World Congress 2014, which we'll be attending to bring you all the latest news.
SOURCE: gforgames