Samsung Z3 lands in India packing Tizen OS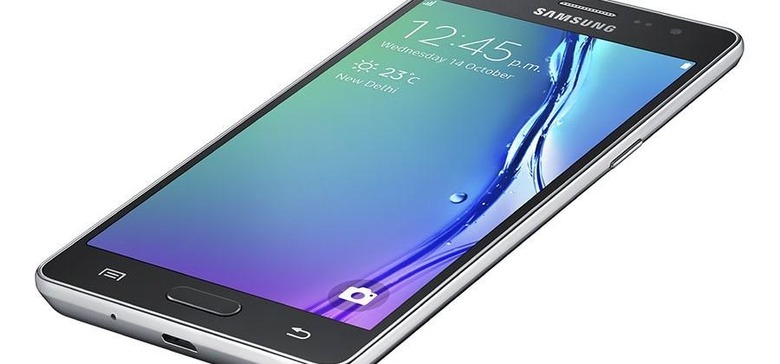 Samsung has tried to reduce its dependence on the Android operating system by rolling its own OS called Tizen. The first Samsung Tizen OS device was the Samsung Z1, which sold well. The latest Tizen-powered smartphone has launched in India and it is called the Samsung Z3. Developing nations like India are the most popular locations for Samsung's own OS.
The Z3 is a low cost smartphone aimed at buyers on a budget and it packs nice hardware upgrades compared to the Z1. The Z1 and the Z3 look very similar from the front view, but the back is noticeably different with curved edges.
The Z3 has a 5-inch HD Super AMOLED screen and a 1.3GHz quad-core processor with 1GB of RAM under the hood. The rear camera is an 8MP unit with a 5MP front camera for the selfie crew. Internal storage is a very modest 8GB. A microSD card slot is integrated for storage expansion supporting cards up to 128GB. The smartphone also has Bluetooth, GPS, GLONASS, and WiFi integrated.
Power comes from a 2600 mAh internal battery and the phone has Samsung Ultra Power Saving Mode that disables all but basic functions when needed. The device also has the Ultra Data Saving Mode that compresses incoming and outgoing internet traffic. The OS is Tizen 2.3 with an upgrade to Tizen 2.4 coming soon. Pricing is Rs. 8,490 and will go on sale in India this month.