Samsung Z1 smartphone: powered by Tizen, destined for India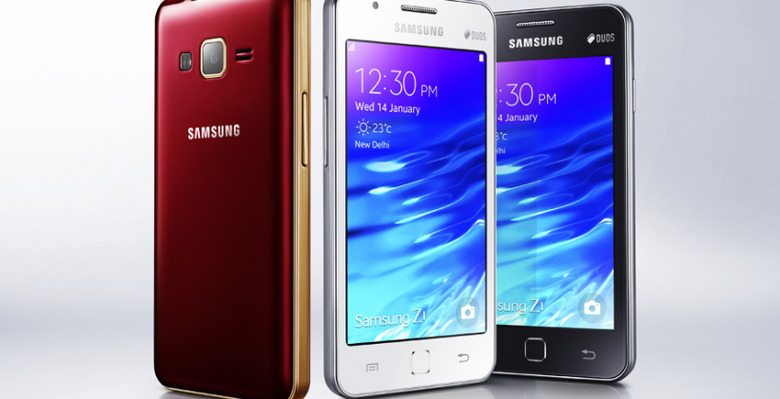 Samsung has taken the wraps off its new Tizen-powered smartphone, the Z1. This relatively modest smartphone is the first running Tizen that will be offered to users in India, and it will be bringing with it things like regional entertainment apps and a simplified UI. The handset is tailored to certain needs found in emerging markets, including elements that help keep data use to a minimum. The handset is available as of today for INR 5,700 (about $92 USD).
The Samsung Z1 features a 4-inch WVGA PLS display, as well as a 3.1-megapixel camera on the back of the handset and 4GB of internal storage. This storage is complemented by a microSD expansion slot that supports cards up to 64GB in capacity. There's also dual-SIM support.
As far as power goes, the smartphone is decidedly lower-tier with a 1.2GHz dual-core processor and 768MB of RAM. The 1500mAh battery will give users 8 hours of talk time, and about 7 hours of usage time if they're watching videos. If battery life is important, Samsung has also given users an optional Ultra Power Saving Mode.
As mentioned, users will also get access to entertainment apps, including free access to Club Samsung content, live television channels, music via a partnership with Hungama.com, TV shows and movies via Box TV and nexGTv, and more. Rounding out the Z1 is an SOS alert feature and integrated antivirus.