Samsung YP-U3 MP3 Player, Specs Leaked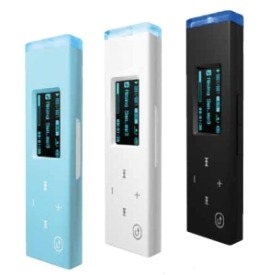 Specs for the new Samsung YP-U3 have leaked recently. This iPod Shuffle rival will be available in 1, 2 and 4GB models and sport a 1-inch OLED display.
Data transfer to the device is managed via a USB connector concealed by the blue-lit rim on the top. Able to hold up to 15 hours of your favorite MP3, WMA, ASF and OGG files, the YP-U3 provides a simple way to access your music anywhere.
If affordably priced this little unit could be a good entry level unit, though no launch date or pricing is available yet due to the device not being 'officially' announced yet.
Samsung YP-U3 Specs Leaked [via crunchgear]