Samsung YP-M1 AMOLED PMP Tipped To Include NVIDIA Tegra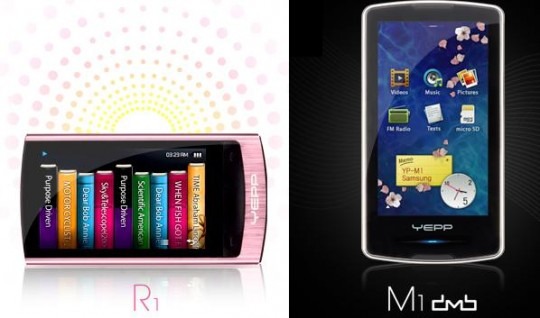 Samsung have spilled some details on their upcoming YP-M1 PMP, including the suggestion that the 3.3-inch AMOLED touchscreen media device will use an NVIDIA chipset.  That's prompted speculation that, like the Zune HD, the YP-M1 will be based on the NVIDIA Tegra chipset.
Other specifications include a DMB digital TV tuner, Bluetooth and DivX support, as well as the finger-friendly TouchWiz UI complete with plenty of draggable widgets.  The entry-level model will have 8GB of storage, an accelerometer and text-to-speech functionality.
Of course, the DMB tuner won't work outside of Korea, unless Samsung swap it out for a different model, and so the big deal here is what high-definition goodness Tegra can bring for pre-recorded content.  No word on when we might see the YP-M1 hit shelves.
[via DAP Review]