Samsung YP-K5 DAP With Integrated Speakers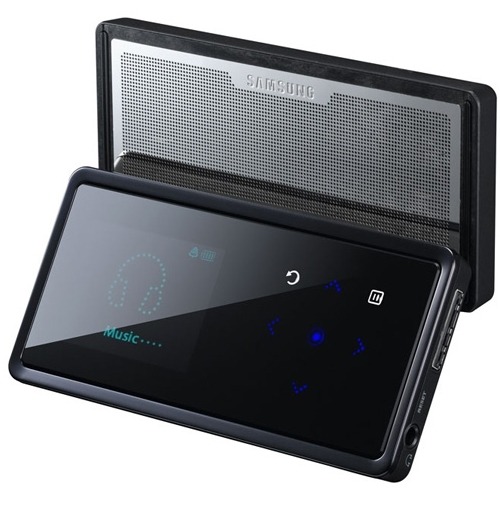 Now here's a thought, instead of a flip open speaker like this new Samsung YP-K5 DAP, Apple should replace it with a really large screen for video. Nah, that's not Apple-like. Nonetheless, this player supports MP3, WMA, ASF and OGG files. It comes in 1, 2 and 4 GB in capacity. The integrated speaker is designed to take advantage of DNSE DAP, which stands for Digital Natural Sound Engine – a nice and long fancy name for what may be really crappy speakers.
As usual, price and availability is non-existence. Can these things really stand on its end like that? Hmmm.
Read [Via akihabaranews]