Samsung X120, X420, and X520 With CULV Get Unveiled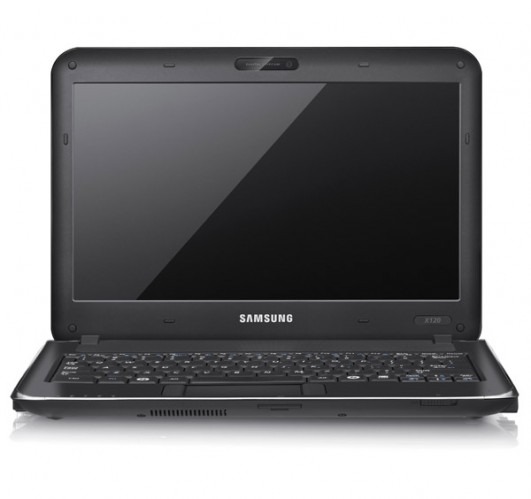 The announcements just keep coming and coming. It looks like Samsung has gone ahead and introduced a new line up of X-series notebooks, offering up a degree of mobility that Samsung says has a lot to do with that battery life. We'd have to agree. There's not much mobility in having a 3-cell battery in a notebook, when you can only be out and about for a couple hours before you need to be tethered to a wall outlet. Longer battery life means a better user experience as well, and if Samsung has anything to say about, your customer experience is about to get bumped up to another level.
Samsung is introducing three new notebooks to the X-series: the X120, X420, and X520, all of which are sporting the Intel CULV processor. It is this combination of processor and the incorporation of LED, that gives Samsung the ability to promote a ridiculous battery life, and mean it. 9 hours, is the going estimate for each of these models. Individually, the models get increasingly better and better specs, as you climb up the number ladder:
X120: is an ultraportable, with a small 11.6-inch display. Inside, there's an Intel Celeron processor, which runs at 723 at 1.6GHz; an Intel GMA X4500M graphics chipset; a 250GB hard drive, and 2GB DDR3 RAM. It comes stock with Windows Vista Home Premium.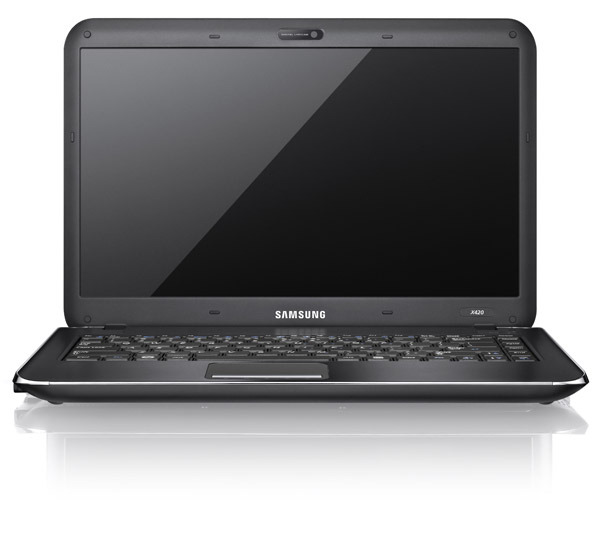 X420: has a 14-inch screen, 3GB RAM, 250GB hard drive, and has an Intel GMA X4500HD graphics card. The 5900MmAh battery is behind the 9 hour battery life.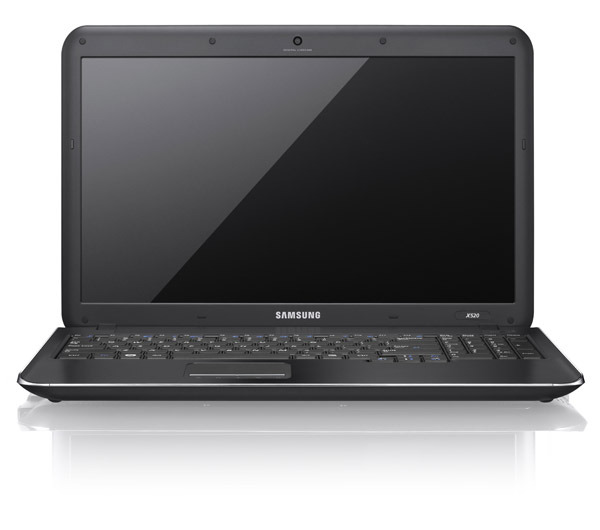 X520: has the largest screen, at 15.5-inches. This is the model touting CULV, with an Intel CULV 1.3GHz processor, 4GB of RAM, and a 320GB hard drive.
We've got the full run down below, if the bare minimum didn't cut it for you. Each of the models will be available in October of this year. The X120 will go for 599 Euros; the X420 will be 649 Euros; and finally the X520 will go for 689 Euros, VAT included. No word on a US release as of yet,but as soon as we know, you'll know.
Samsung X120

Processor: Intel Core 2 Duo, Intel Pentium

Memory: 1GB to 4GB DDR3 1066MHz

Display: 11.6 inch LED HD (1366 x 768) 16:9 gloss

Video Card: Intel Graphics Media Accelerator (GMA) X4500HD

Hard Disk: 160 ~ 500 GB (5400rpm SATA)

Ports: Memory card 3-in-1 (SD, SDHC, MMC), 3 USB 2.0, HDMI, Headphone-Out, VGA Port, RJ45 (LAN)

Networking: WiFi 802.11 a / b / g / n, Bluetooth 2.1 + EDR, Gigabit Ethernet LAN 10/100Mbps

Operating System: Microsoft Windows Vista Home Premium, Basic

Battery: Li-Ion 4-6 Cells

Dimensions: 296.5 x 208.9 x 25.4 mm

Weight: 1.36 kg

Warranty: 1 year

Other: Digital Livecam
Samsung X420

Processor: Intel Core 2 Duo, Intel Pentium

Memory: 1GB to 4GB DDR3 1066MHz

Display: 14 inch LED HD (1366 x 768) 16:9 gloss

Video Card: Intel Graphics Media Accelerator (GMA) X4500HD

Hard Disk: 160 ~ 500 GB (5400rpm SATA)

Ports: Memory card 3-in-1 (SD, SDHC, MMC), 3 USB 2.0, HDMI, Headphone-Out, VGA Port, RJ45 (LAN)

Networking: WiFi 802.11 a / b / g / n, Bluetooth 2.1 + EDR, Gigabit Ethernet LAN 10/100Mbps

Operating System: Microsoft Windows Vista Home Premium

Battery: Li-Ion 6 cells

Dimensions: 341.9 x 235.5 x 23.2 ~ 31.5 mm

Weight: 1.76 kg

Warranty: 1 year

Other: webcam
Samsung X520

Processor: Intel Core 2 Duo, Intel Pentium

Memory: 1GB to 4GB DDR3 1066MHz

Display: 15.6 "LED HD (1366 x 768) 16:9 gloss

Video Card: Intel Graphics Media Accelerator (GMA) X4500HD

Hard Disk: 160 ~ 500 GB (5400rpm SATA)

Ports: Memory card 3-in-1 (SD, SDHC, MMC), 3 USB 2.0, HDMI, Headphone-Out, VGA Port, RJ45 (LAN)

Networking: WiFi 802.11 a / b / g / n, Bluetooth 2.1 + EDR, Gigabit Ethernet LAN 10/100Mbps

Operating System: Microsoft Windows Vista Home Premium

Battery: Li-Ion 6 cells

Dimensions: 381.9 x 256.0 x 24.0 ~ 32.4 mm

Weight: 2.09 kg

Warranty: 1 year

Other: webcam
[via Notebook Italia]