Samsung Will Push Android, Keep Bada and Windows Phone 7 in the Backseat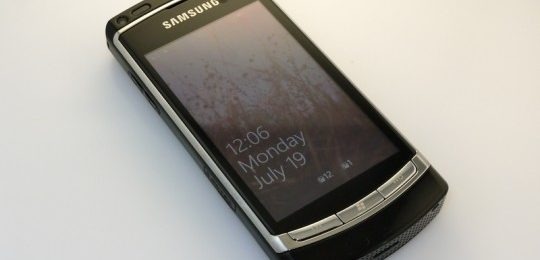 Being a phone manufacturer first, and a software developer second, means that you get options. Especially when you're in the smartphone market. For Samsung, who just recently unveiled Bada as their proprietary mobile Operating System, they've still got other platforms to jump onto and show off to the world, even if Bada isn't the success they'd probably like it to be. And, while Windows Phone 7 has been shown off (almost primarily) on a Samsung-manufactured device, it looks like the company has other plans: they're going to focus on Android, and put Windows Phone 7 and Bada in the background.
This comes to light in an interview that Samsung Mobile marketing head, YH Lee, had with Reuters. According to Lee, Samsung is promising only one Windows Phone 7 device, and that's only because there's some "professional, specialized demand" for the device. As for Bada, Samsung is going to continue to make hardware with the new mobile software, but they're still going to give the lion's share to Android, as it is "open and flexible" to Samsung's customizations. And, simply put, it's far more popular.
It's certainly an interesting development, especially considering that the manufacturer that brought the Samsung Galaxy S devices to market is slated as one of Microsoft's premiere partners when it comes to the launch of Windows Phone 7. Apparently, Samsung doesn't have any plans to be a "long-term" partner, so to speak. Of course, this does give Samsung a bit of maneuverability. We wouldn't be surprised to see, if Windows Phone 7 does become a hit, Samsung pronounce that they've got a ton of other WP7 devices in the making, and that they're going to give it a strong push in the market. Like we said above, manufacturers have options, and using the most popular option to sell your device makes perfect sense.
[via Android Community]