Samsung will preinstall Verizon's Oath apps on Galaxy S9 under new deal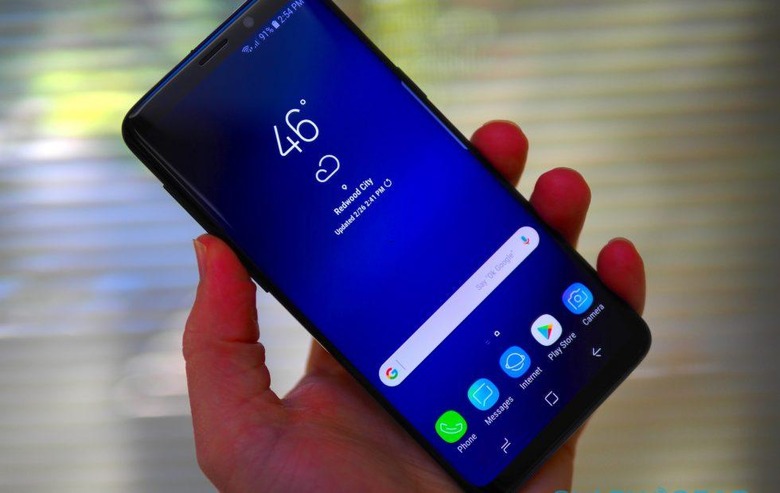 Oath, the Verizon subsidiary, has struck a deal with Samsung that involves putting four of its own apps on the maker's mobile devices. The apps will arrive first on Samsung mobile devices in the United States, later expanding to cover the maker's devices in other markets, too. The deal includes a couple Yahoo apps, plus the Go90 video app.
According to Reuters, which got its info directly from Verizon, the four apps are: Go90, Yahoo Sports, Yahoo Finance, and Oath Newsroom. The batch will be preloaded on all Galaxy S9/S9+ devices as partner content; users don't get a say in the matter.
The report also indicates a big advertising deal being part of the agreement, which involves allowing advertisers to present native ads — that is, advertisements that mix in with the regular content naturally. These advertisements will be found within the Samsung Galaxy app and the Oath apps.
The ad revenue will be shared between Oath and Samsung, though more details on that arrangement aren't provided. Other details, such as when the four apps will begin appearing on Samsung phones, are also missing; it's unclear whether the app deal includes the maker's tablets, too.
The news doesn't sit well with all Samsung owners, many of them pointing toward the maker's already large number of "bloatware" apps. Controversy primarily sits on the company's decision to allow the bloatware on its flagship handsets, forcing customers who paid hundreds of dollars for a high-end smartphone to, at best, disable the apps and pretend they're not there.
SOURCE: Reuters