Samsung WEP500 Bluetooth Headset is now available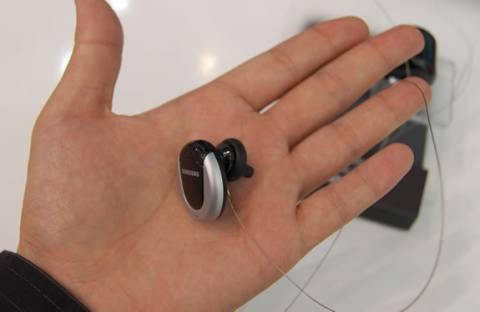 Samsung Telecommunications America announces the availability Samsung's ultra slim, circular designed WEP500 Bluetooth headset. At a mere 7.7mm thick and comparable to the size of a quarter, the WEP500 is one of the smallest headsets available today and hosts the latest Bluetooth technology.
The WEP500 offers noise reduction technology and revolutionary echo cancellation performance. In addition, the WEP500 features automatic volume control, which adjusts the volume when there are changes in background noise.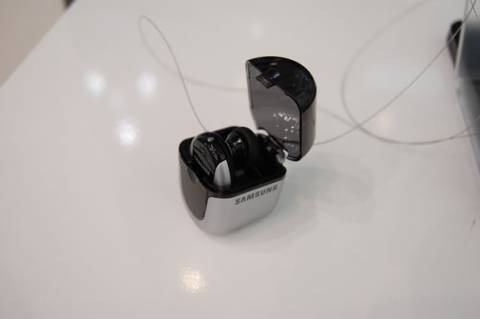 The WEP500 supports Bluetooth specification version 2.0 and is compatible with all Bluetooth enabled phones and devices. For added convenience, the WEP500 comes equipped with an innovative jewel-case charger cradle that acts as a stylish desktop charger and provides the user with a convenient carrying solution that protects the headset when stored in briefcases, purses or pockets.
The WEP500 is available for $119.99 in three different color options — sleek chrome and black, exclusively available through AT&T; shimmering dark blue exclusively available through Sprint and black with metallic silver trim, available at Samsung's site.