Samsung WB250F SMART camera gains Evernote integration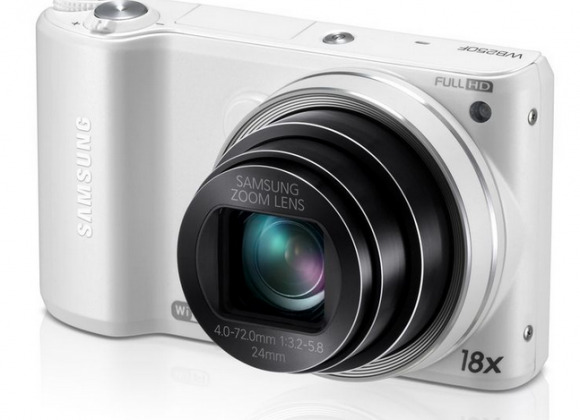 A couple of Samsung's SMART cameras went up for sale back in February, among them being the WB250F 14.2-megapixel shooter. Fast-forward a few months, and this camera has been bestowed with new functionality thanks to a partnership between Samsung and Evernote, bringing the latter service to the camera for additional sharing capabilities. The software update with the integration rolled out today.
The Samsung WB250F already provides ways for users to share images socially, but with the new integration, Evernote faithfuls will be able to use the service directly from the camera, allowing for images taken to be synced to other devices – such as a smartphone or tablet – that is running Evernote as well. Furthermore, the new feature is being offered alongside three free months of Evernote Premium.
With Evernote Premium, the upload limit is increased to 1GB per month, and both sharing options and image processing speed get a boost. The software update that was released is only available for users in the United States, and is being included on new versions of the camera being shipped, which includes an Evernote redemption code that needs to be activated on the company's website.
The Samsung WB250F runs SMART Camera 2.0, which provides features like Direct Link and AutoShare. The camera itself features a BSI CMOS sensor, as well as 18x optical zoom and the typical p/s/a/m manual camera modes. The back panel is a touchscreen, and there are also five-way navigational keys. The camera is available in cobalt black, white, gun metal, and wine red for $249.99.
Said Samsung's Vice President of Marketing for Digital Imagine Ron Gazzola: "Consumers want to take great pictures that they can share with their family and friends. With the addition of Evernote to Samsung's WB250F, users can now seamlessly sync their images across devices and share their photo memories with other Evernote users."