Samsung Wave Y LeFleur Edition revealed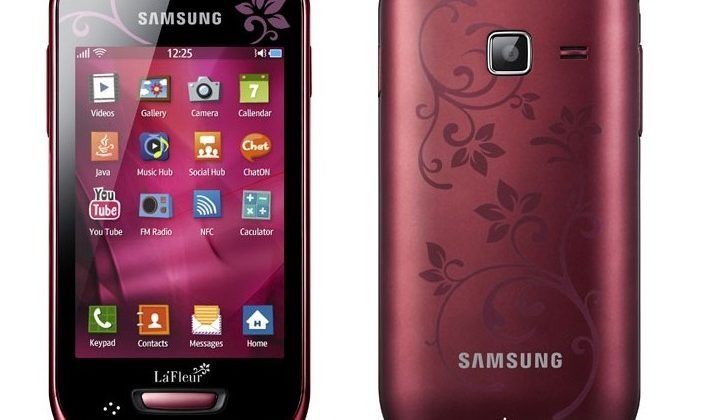 If you thought the one thing missing from Samsung's entry-level Wave Y S5380 phone was a pink floral design, you're in luck. The manufacturer has launched a new version of the device, dubbed the LaFleur edition, with a bold pink-and-black motif. The inscription "LaFleur" appears on the front of the phone while the back, donned in pink, is etched with a full-body floral print.
The Samsung Wave Y S5380 runs on the Bada 2.0 platform, which is designed for low-end handsets. The S5380 is the lowest of those low-end devices, coming in at an unsubsidized price of just $165, at least in the Ukraine. That remains the only country where the LaFleur edition phone is available, at least for the time being.
Among the technical specs of the device are a 3.2-inch HVGA display, HSDPA compatibility, Wi-Fi, GPS, Bluetooth 3.0, a 2-megapixel rear camera, 2 GB of pre-loaded memory, and an NFC chip. There is no word yet on whether this flower-filled gadget will come stateside, but nevertheless it is pretty to look at.