Samsung Wave S8500 gets Euro 3G certification ahead of April 2010 launch?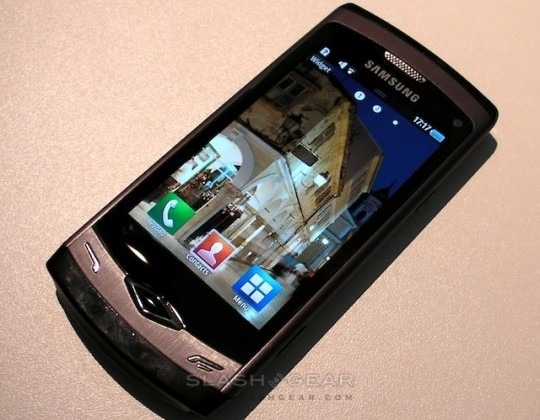 While we were over at the GCF scoping out the Palm Pre Plus and Pixi Plus, we also noticed a new listing for a Samsung handset, the GT-S8500.  Better known as the Samsung Wave S8500, the Bada based smartphone-for-the-masses has been approved by the GCF with 900/2100MHz UMTS/HSDPA.Video demo of the Wave S8500 after the cut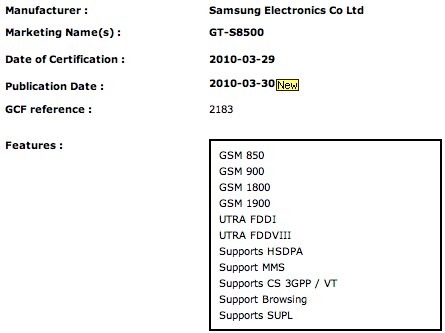 Samsung haven't yet confirmed an official release date for the handset, which uses their own home-grown OS, but previous speculation has pegged it for a Q2 2010 arrival.  It's now looking possible that the release could be sooner in the quarter than that, however; retailer Carphone Warehouse have it listed for April 2010, which would certainly fit in with this new certification.
For more on the Wave S8500, check out our hands-on video below and our first-impressions from MWC 2010 last month.