Samsung's Wave S8500 was a classic case of great hardware let down by mediocre software – in its case bada – and unfortunately we've no reason to assume its successor will be any different.  The Samsung Wave II S8530 looks a whole lot like the original Wave but in fact has a bigger 3.7-inch Super LCD touchscreen rather than the S8500's 3.3-inch Super AMOLED panel.
Beyond that, it's pretty much a facsimile of the original specifications, with UMTS/HSPA, WiFi b/g/n and Bluetooth 3.0, along with a 5-megapixel camera and flash capable of 720p HD video recording.  Samsung's own 1GHz Hummingbird CPU keeps things moving, and there's a microSD card slot, TV output and access to Samsung's bada app store.
The Samsung Wave II S8530 is expected to land in Germany in November, and be priced at €429 ($587).  If we were feeling cynical, we might wonder whether this incremental update is in fact a way for Samsung to work around much-rumored Super AMOLED panel shortages.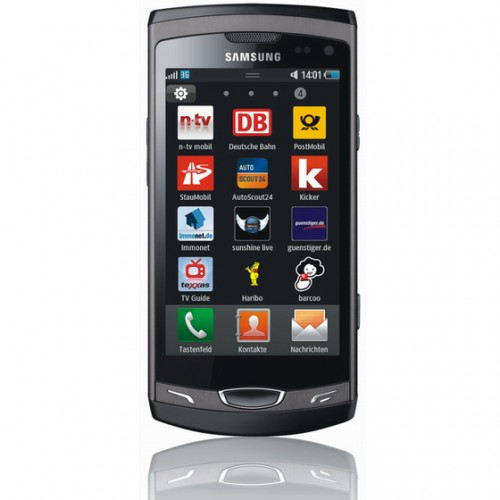 [via Unwired View]