Samsung updates Smart View app for improved Smart TV connectivity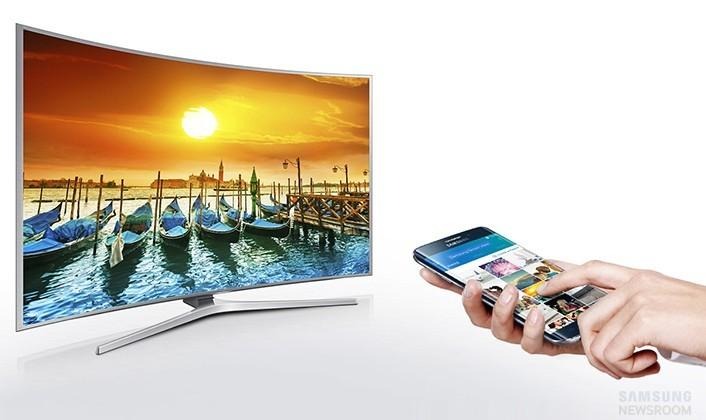 Samsung's Smart View app is used to connect the company's Smart TVs with devices like smartphones to allow easier content sharing between the two. Currently available on select TV models as a beta, the software was originally designed to be compatible with Samsung's own Galaxy mobile devices. However, with the latest update to the mobile app, now more platforms can make the Smart TV connection, making the software more appealing when it makes its official launch in early 2016.
Now available for iOS, all Android devices, and even Windows PCs, the Smart View app allows users to share content such as photos, videos, and music directly from their phone to their Samsung Smart TV. Once the Smart TV and mobile device are connected to the same WiFi network, users can choose to make the connection from the phone.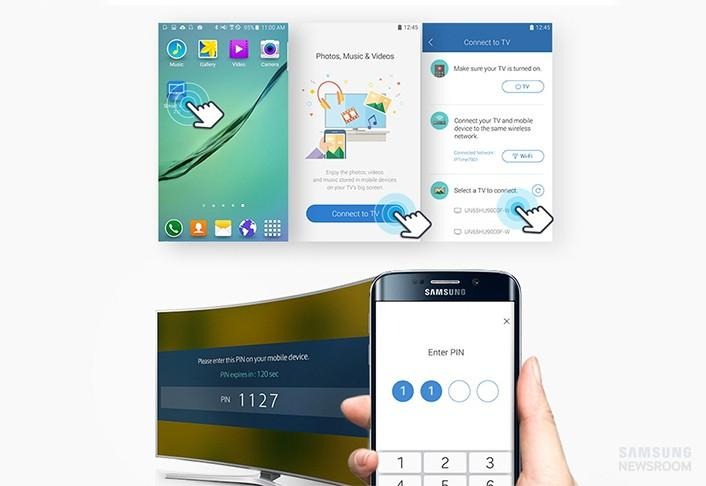 Once a connection is made, content can be shared almost instantly across screens. Also useful is that on mobile/PC side, users can switch to other apps or tasks without disrupting the sharing feature. Samsung says examples could include sharing photos or a video for others to view on a Smart TV while the phone is used to browse the internet.
Along with supporting Android 4.1 and newer, the Smart View app now runs on iOS 7 and up, and Windows 7, 8, and 8.1. On the TV side, Smart TV models now compatible include 2011 LED D7000, PDP D8000 and above; 2012 LED ES7500, PDP E8000 and above; 2013 LED F4500, PDP F5500 and above (excluding F9000); 2014 H4500, H5500 and above (excluding H6003/H6103/H6153/H6201/H6203); and 2015 J4500, J5500 and above (except J6203).
SOURCE Samsung [iOS, Android, Windows PC]