Samsung unveils gold-painted curved TV, will auction it for charity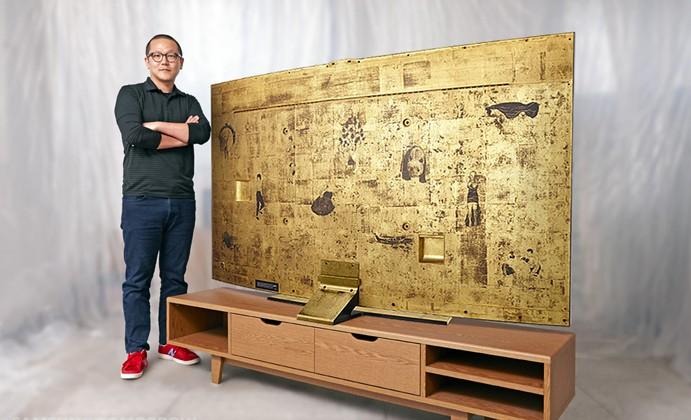 Samsung has introduced a 78-inch Curved UHD TV with a unique artistic backing — one that begs for a spot in the home where both the front and back are visible. The curved television's backing is painted with gold lacquer, and will be featured starting November 20 as part of Christie's Hong Kong autumn auction preview. The special model will eventually be auctioned off, and the funds that result will then be donated to the organization Orbis to help fund access to health-related vision services.
The television was painted by Sung Yong Hong, a Korean artist, who Samsung commissioned due to his mastery of the Korean lacquer painting technique "Ottchil". The type of painting is said to hail from the Neolithic Era, and was used to help preserve objects — something symbolically represented in Samsung's commission, it says.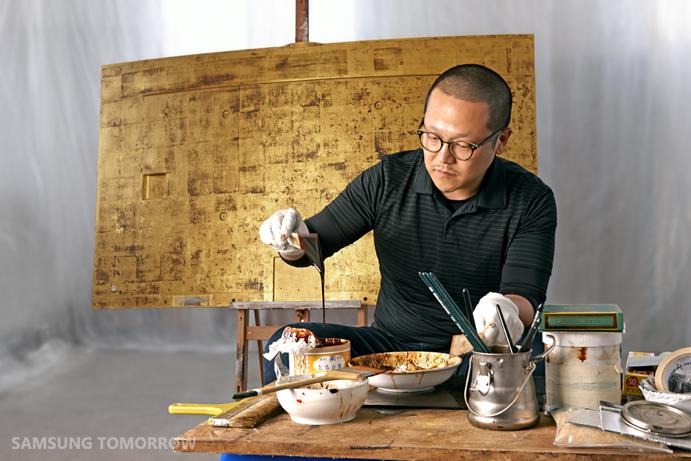 The theme upon which the painting was based is "Memory of TV", and it serves as a symbol of preserving "those cherished moments of entertainment that TV delivers." As you can see in the images, the gold backing includes some iconic scenes from different films and shows.
The maker plans to showcase the television later this month at the Hong Kong Convention and Exhibition Center. Needless to say, the television is a one-of-a-kind special edition. Check out the gallery below for more images.
SOURCE: Samsung