Samsung unveils curved soundbars, Radiant 360 R7 speaker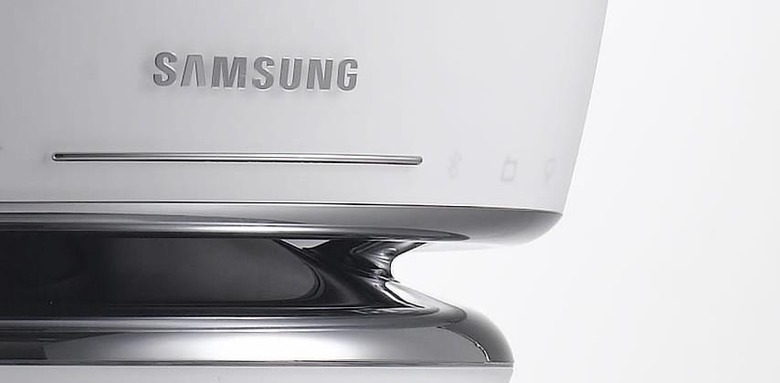 Samsung has introduced a variety of new products today, and counted among them is a new line of curved soundbars and the new Wireless Audio Radiant 360 R7 speaker. These present consumers with a few new audio options to round out their entertainment system, and is joined by the new televisions Samsung has also unveiled today. Most of the new products will be launching later on this month, though a couple of the curved soundbars are available as of now.
First up are the new curved soundbars, of which there are four models: the HW-J8500 with a Wireless Sub, the HW-J7500 with a Wireless Sub, the HW-J6500 with a Wireless Sub, and the HW-J6000 with a Wireless Sub.
The highest of the bunch, the J8500, is available now for $1,299.99 USD; the HW-J7500 is also available now for $799.99 USD, as is the HW-J6000, which is priced at $499.99 USD. The HW-J6500 won't be available until some time later this month, however, for $549.99 USD.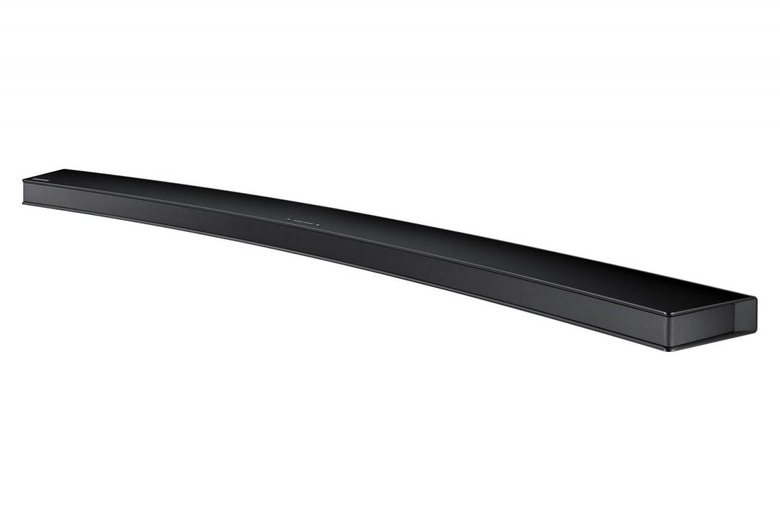 All four sound bars are curved, and are designed to complement Samsung's own curved televisions. The lineup is promised to bring "crystal clear" audio and they all include High Frequency Audio Restoration, which restores the audio fidelity to make it sound like its live. The inclusion of a MAG Woofer also ensures the bass will be deep. The J8500 is said to be ideal for the 65-inch and 78-inch TVs, the J7500 with the 55 to 65-inch TVs, the J6500 with the 48 to 55-inch TVs, and the J6000 with the 48 to 55-inch TVs as well.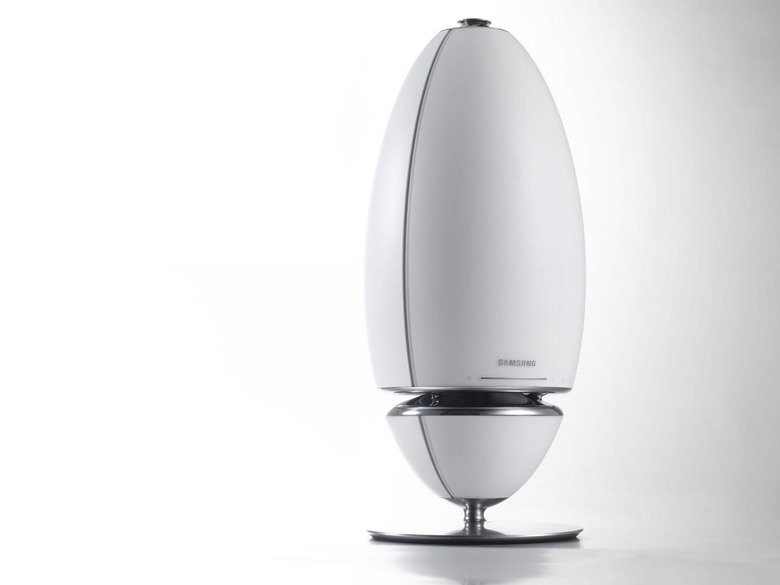 Joining the soundbars is the Wireless Audio Radiant 360 F7 speaker, which is the maker's first omni-directional speaker that brings with it a "completely sleek, new" and unique design. Included among its offerings is the Ring Radiator, which produces balanced audio complemented by an oval shape for 360-degree sound. The R7 launches some time later this month for $499.99 USD.