Samsung unveils 64GB SSD drive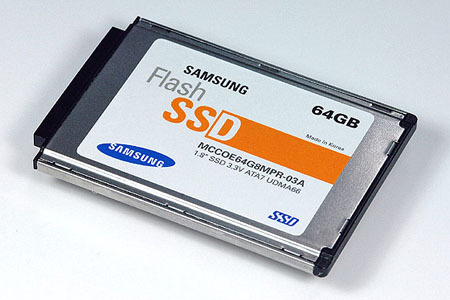 We've been seeing solid-state disk drives for a little while now. To date the highest capacity has been 32GB which isn't too bad for a primary drive, but it still lacks the storage space for practical uses. Samsung has raised the bar with their new 64GB SSD drive.
The drive is big on storage, but small in size, measuring at 1.8-inches. In addition to increasing the size they have also increased their read speed by 20% and write speed by up to 60%. The speeds are 64MB/s and 45MB/s respectively.
No word on pricing or availability yet. However, we do know that they plan on beginning production in Q2 of this year.
Samsung's 1.8" 64GB SSD [via pclaunches]